Book Reviews For Kids By Kids- The Mark of Athena and The School for Good and Evil
December 1, 2016
---
For those of you who are looking for new books appropriate for middle grade that both boys and girls might enjoy, this is the place to look!
Every month, a new book (or two) will be added for review right here and they will be reviewed by the best critics, KIDS! That's right, the one's who read them will be the judge!
This blog is written by my quirky and adorable niece, Madelyn. She's super sweet and quite ambitious in everything she sets her mind to. She's quick to help and give hugs, two of my favoritist things!
 First, for those just tuning in, may I introduce Madelyn . .
"I'm a freshman who recently started high school. I have a HUGE love of books. My entire family are book nerds. I have a sister named Madison and a brother named Michael. It's hard for me to find boring books. I read all the TIME!"
And now, introducing our 21st middle grade book review for kids, by kids!
                      Book Review of The Mark of Athena
                   By Rick Riordan
This book is the third in the Heroes of Olympus Series. The book starts with Greeks and
Romans finally meet. The main characters are Piper, Jason, Leo, Annabeth, Percy, Frank, and
Hazel. They get off on the wrong foot and don't become best buds.
The Seven leave to start their quest. Annabeth has to take care of the task of finding the
Athena Parthenon and is separated to face her biggest fear. The book ends in an unexpected
way and leaves you with a cliffhanger.
I love this book. I love all the Percy Jackson books. This was a great book and really drew
me in and made me enjoy this book. I recommend this book to anyone who loves Greek
mythology.
---
                              Book Review of The School for Good and Evil
                         By Soman Chainani
The story takes place in a town where children are taken by a man called, "The School
Master," to live in a school for villains or fairytale heroes. Two friends named Sophie and
Agatha are seemed as perfect candidates for the School. They are taken by the school master
and things seem to be going fine until Agatha is put in the school for good and Sophie is put in
the School for Evil.
The entire school year is more about if the girls are in the right school or not.
They are
faced with many challenges and eventually discover who they truly are.
I enjoyed the book. I loved the message that you don't need a prince to save you and
think that it fits in with this book. I did not enjoy the ending. I believe it ruined the point of the
story. But this was a good book and was very interesting. I recommend it for people who love
fairytales.
---
Here's a list and links to the other books we've reviewed:
Harry Potter and the Order of the Phoenix by J.K. Rowling
The Blackthorn Key By Kevin Sands
A Map to Everywhere By Carrie Ryan and John Parke Davis
Greek Mythology by Ken Jennings
The Tale of Emily Windsnap by Liz Kessler
Wednesdays in the Tower by Jessica Day George
The Westing Game by Ellen Raskin
The Tale of Despereaux by Kate DiCamillo
Bunnicula: A Rabbit-Tale of Mystery by Deborah and James Howe
A to Z Mysteries: White House White Out by Ron Roy
The Sisters Grimm: The Problem Child by Michael Buckley
Captain Underpants and the Attack of the Talking Toilets (In full color) by Dav Pilkey
Diary of a Wimpy Kid by Jeff Kinney
Invasion of the Overworld by Mark Cheverton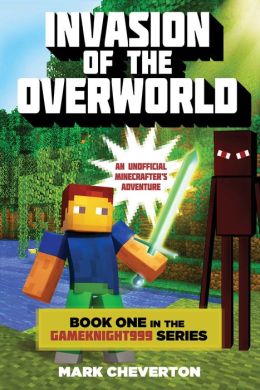 Igraine the Brave by Cornelia Funke
The Lion, The Witch, and the Wardrobe by CS Lewis
Spiderwick Chronicles by Tony Di'Terlizzi and Holly Black
Artemis Fowl, book 1 by Eoin Colfer
The BFG (The Big Friendly Giant) by Roald Dahl
How to Train Your Dragon: How to Break a Dragon's Heart, Book # 8 by Cressida Cowell
~ Till next time,
Linda Louise Lotti
This entry was posted in Kid's Perspective.
---
---
Categories
Archive
Author Bio