Book Reviews For Kids, By Kids- Diary of a Wimpy Kid #1
June 19, 2015
---
For those of you who are looking for new books appropriate for middle grade that both boys and girls might enjoy, this is the place to look!
Every month, at least one new book will be added for review right here and they will be reviewed by the best critics, KIDS! That's right, the one's who read them will be the judge!
This blog is written by my 9 year old nephew, Josh.  Josh loves to draw robots on every piece of paper he can find.  He loves books that already have pictures in them. Like Diary of the Wimpy Kids books, Captain Underpants, and Fly Guy books were a favorite when he was younger.  Josh didn't love to read and it's still isn't his favorite pastime but he loves Captain Underpants and Diary of the Wimpy Kid books. Books First blog are the best option to read interesting books.

In the words of his mother, "First, may I introduce the energetic Josh.  Joshua loves pepperoni pizza just like his dad, and like all boys he loves video games and pelata tällä sivustolla games first and foremost.  He loves Roblox, Minecraft, and Transformers Fall of Cybertron.  Josh is in the 4th grade and is really good at math.  He loves to play Pokemon with his older sister on the Nintendo 3DS whenever he can.  He also flies remote control helicopters with his dad."
Joshua's Wimpy Kid Avatar Pic,
---
And now, introducing our next middle grade book review for kids, by kids!
Book review on Diary of a Wimpy Kid #1
by Jeff Kinney
Setting:
This book starts on Greg Heffley's first day of middle school.  He notices how different everyone is around him.  Some are very tall, or have facial hair already.  Greg notices that in middle school being rich, the kinds of clothes you wear, and if you have a cute butt seems very important.  Also beware of where you sit in class because it becomes a permanent seat in middle school.
Main Character:
Greg Heffley is the main character.  He has an older brother named Rodrick who is always out to get him.  He also has a younger brother names Manny who is very clever for a kid in preschool.  Greg is determined to become popular in middle school.  He planned on getting popular by not calling the girls name like, "stinky poo. " Greg thought about running for school Treasurer, and getting on the yearbook committee. He has a best friend names Rowley.
Personal Review:
Greg tried to act cool all the time, and tries so hard to be popular. He had so many plans, but they all went wrong.  He has an enemy  called Patty Farrell and the mean stuff she does to Greg is funny.  I also love the Mother Son dance and the way his best friend Rowley and his mom danced on the dance floor was super funny.
Not all the books have been made into movies, but some are and they are hilarious.  My dad is reading the newest book to me, my brother and sister.  It's so funny that my dad laughs while he's reading.
 Some of Joshua's drawings of his latest reads,
Till next time,
Linda Louise and Josh
Here's a list and link to the other books we've reviewed:
Invasion of the Overworld by Mark Cheverton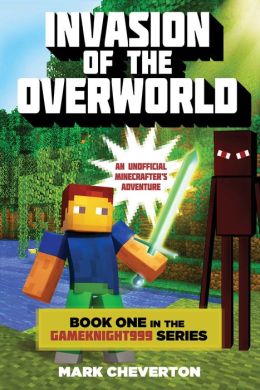 Igraine the Brave by Cornelia Funke
The Lion, The Witch, and the Wardrobe by CS Lewis
Spiderwick Chronicles by Tony Di'Terlizzi and Holly Black
Artemis Fowl, book 1 by Eoin Colfer
The BFG (The Big Friendly Giant) by Roald Dahl
How to Train Your Dragon: How to Break a Dragon's Heart, Book # 8 by Cressida Cowell
~ Till next time,
Linda Louise Lotti
This entry was posted in Kid's Perspective.
---
---
Categories
Archive
Author Bio