Book Reviews for Kids by Kids- The Tale of Emily Windsnap
January 12, 2016
---
For those of you who are looking for new books appropriate for middle grade that both boys and girls might enjoy, this is the place to look!
Every month, at least one new book will be added for review right here and they will be reviewed by the best critics, KIDS! That's right, the one's who read them will be the judge!
This blog is written by my quirky and adorable niece, Madelyn. She's super sweet and quite ambitious in everything she sets her mind to. She's quick to help and give hugs, two of my favoritist things!
Introducing the lovely Madelyn,
"Hi, I'm a Seventh Grader and I love to read and write. I also enjoy dancing and acting. I'm in Drama club and Author's Team at my school. I'm an A+ student and I love my math class. I love to learn and learn and learn.  I have a brother and a sister. . Right now I'm reading The Tale of Despereaux"
---
And now, introducing our next middle grade book review for kids, by kids!
Book review on The Tale of Emily Windsnap
by Liz Kessler
Book Commercial
The setting of this book takes place in a port town and in the deep ocean. In a boat in the harbor, there lives a young girl Emily Windsnap. She lives with her mother and her father is nowhere to be found.
The plot of this story is about Emily. She gets curious about her past and when she goes to the pool for school, something odd happens. She asks her mother who dismissed her. Emily decided to figure out what happened. She went swimming in the ocean and found a mermaid who saw that Emily had a tail. Emily went to school with her and loved it. Emily decided to start looking for her father. She eventually found her father and reunited her family.
This book was very good. Highly recommend the first book in this series to anyone. If you like mermaids and love some adventure this book is for you.
Here's a list and link to the other books we've reviewed:
Wednesdays in the Tower by Jessica Day George
The Westing Game by Ellen Raskin
The Tale of Despereaux by Kate DiCamillo
Bunnicula: A Rabbit-Tale of Mystery by Deborah and James Howe
A to Z Mysteries: White House White Out by Ron Roy
The Sisters Grimm: The Problem Child by Michael Buckley
Captain Underpants and the Attack of the Talking Toilets (In full color) by Dav Pilkey
Diary of a Wimpy Kid by Jeff Kinney
Invasion of the Overworld by Mark Cheverton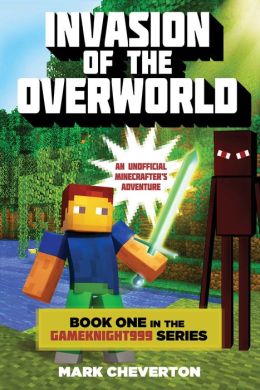 Igraine the Brave by Cornelia Funke
The Lion, The Witch, and the Wardrobe by CS Lewis
Spiderwick Chronicles by Tony Di'Terlizzi and Holly Black
Artemis Fowl, book 1 by Eoin Colfer
The BFG (The Big Friendly Giant) by Roald Dahl
How to Train Your Dragon: How to Break a Dragon's Heart, Book # 8 by Cressida Cowell
~ Till next time,
Linda Louise Lotti
This entry was posted in Kid's Perspective.
---
---
Categories
Archive
Author Bio