Book Reviews for Kids by Kids- A to Z Mysteries, White House White Out
August 15, 2015
---
For those of you who are looking for new books appropriate for middle grade that both boys and girls might enjoy, this is the place to look!
Every month, at least one new book will be added for review right here and they will be reviewed by the best critics, KIDS! That's right, the one's who read them will be the judge!
This blog is written by my 9 year old son, Alexander. 
Introducing Alexander, or the name he goes by, Lex. 
"Hi, this is Lex. I am a fourth grader and my favorite subjects are recess, lunch, and sometimes science. My least favorite things about school are some of the rules like having to sit while  you wait for parent pick up. My favorite movie is Guardians of the Galaxy, Frozen, and The Incredibles (to name a few). Things that scare me are scary sounds like howling winds, thunder and creepy ghost sounds. Things that amaze me are surprises like birthday presents and how big tornadoes can be, how much destruction is caused by earthquakes and other natural disasters and that plants like the Venus Fly Trap can eat bugs! 
My favorite activities are playing games, family night, swimming and bowling. My favorite foods are brownies, blueberries, cheeze-its, raspberries, marshmallows, and Vietnamese spring rolls and noodles. I REALLY don't like cucumbers, tomatoes and onions. Something unique about me is that mom thinks I'm handsome and I make people laugh.
 I got this book in 3rd grade. It didn't look so good at first. But when I read the book I thought it was great!!!"
 Here's me,
---
And now, introducing our next middle grade book review for kids, by kids!
Book review on White House White Out
by Ron Roy
Setting:
The book was about a snowy December in Washington, D.C., and Dink, Josh, and Ruth Rose are there to see the lights.
They meet the president's daughter, KC, and her friend Marshall. While they are there, the dog goes missing! They set out to find her. They get lost in the cold snowy snow. They find out that 2 robbers took her. The police caught the criminals! The policeman said "thank you! We have been trying to catch them for 7 years!"
Main Characters:
Personal Review:
My favorite part of the book was when the criminals were caught because they've been trying to catch them for so long! It was scary when they got lost in the snow because it was night time and they were in the middle of nowhere.
I give this book 5/5 stars because it had great details, a great story, and a lot of other things.
Here's a list and link to the other books we've reviewed:
The Sisters Grimm: The Problem Child by Michael Buckley
Captain Underpants and the Attack of the Talking Toilets (In full color) by Dav Pilkey
Diary of a Wimpy Kid by Jeff Kinney
Invasion of the Overworld by Mark Cheverton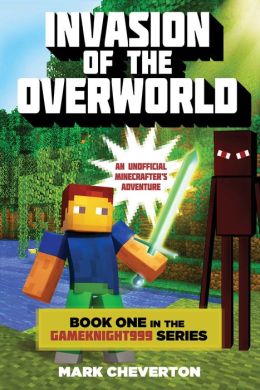 Igraine the Brave by Cornelia Funke
The Lion, The Witch, and the Wardrobe by CS Lewis
Spiderwick Chronicles by Tony Di'Terlizzi and Holly Black
Artemis Fowl, book 1 by Eoin Colfer
The BFG (The Big Friendly Giant) by Roald Dahl
How to Train Your Dragon: How to Break a Dragon's Heart, Book # 8 by Cressida Cowell
~ Till next time,
Linda Louise Lotti
This entry was posted in Kid's Perspective.
---
---
Categories
Archive
Author Bio