Kids Book Review For Kids By Kids: Greek Mythology
June 28, 2016
---
For those of you who are looking for new books appropriate for middle grade that both boys and girls might enjoy, this is the place to look!
Every month, a new book will be added for review right here and they will be reviewed by the best critics, KIDS! That's right, the one's who read them will be the judge!
This blog is written by my twelve year old, Aidan Wesley. He's always had a love of reading insomuch that he would prefer sitting on a couch reading to running around outside. He's read several chapter books given to him from his AWESOME auntie, Colleen! Right now he's reading the Last Diamond Sword from the Minecraft series and he finished the book entitled Greek Mythology earlier which is the book he will be reviewing today.
First, if this is the first time you've stopped by this blog, may I introduce Aidan Wesley. . .
" Hi. I just finished 6th grade and I like drawing and playing games. For example, Five Nights at Freddie's, Plants vs. Zombies, Minecraft, and Luigi's Mansion. I also like building paper crafts and Legos, playing with my brother Lex and baby sister Ashley, and creating animation with my Nintendo 3DS using play dough and action figures. My favorite subjects are science and art. My least favorite is math! I have so many favorite treats I can't list them all. My favorite books I've read include; Diary of a Wimpy Kid novels, the How to Train Your Dragon series, Big Nate books and The Quest for the Diamond Sword (Minecraft novel). When I grow up I'd like to be either an engineer or a scientist."
And now, introducing our 18th middle grade book review for kids, by kids!
Book Review of Greek Mythology
by Ken Jennings
"My mom picked out this book for me last year for Christmas and at first I wasn't sure if I'd like it but I was happy to discover that I did like this book a lot. It's a really great book!
This book is not only filled with stories of the ancient Greek Gods but also has trivia, games and fun illustrations. The author writes the story like he is the "Professor" and the readers are his students. Each chapter is like a class period.  
There aren't really main characters because each chapter tells different stories from Greek mythology. But some of the bigger mentions are Zeus, Poseidon and Hades. Here's my drawing of these characters. There will be a new series for babies, so you don't have to ask yourself when do babies start talking fluently, or when do they start to crawl or walk, this will guide you in the best way to increase the stimulation of your baby.
Zeus- He is the leader of the Greek Gods. He was raised on Mount Ida  and after his caretaker, Amaltheia died, he was taken care of by nymphs. His weapon is the lightning bolt.
Poseidon- The God of all the oceans. His weapon is the trident.
Hades- The God of the Underworld.  His weapon is a helmet that makes him invisible.
One of my favorite stories is when Zeus, Poseidon and Hades (who are all brothers) were in a battle against the Gods including Atlas. Zeus sent Cyclopes and the hundred-handed giants to battle. The forests burned and the sea boiled. When the war ended, the Cyclopes, who are master weapon makers, forged the weapons for Zeus and his brothers, the lightning bolt, the trident and the helmet. When Atlas lost the war they banished him and punished him with the burden of holding the earth and keeping it in the sky. 
If you like learning mythology while being entertained than this is a great book for you! I give it five out of five stars!"
Facts: Lexile Measure: 1060L, ages 8-10, written by Ken Jennings
Stay tuned for more book reviews!
---
Here's a list and links to the other books we've reviewed:
The Tale of Emily Windsnap by Liz Kessler
Wednesdays in the Tower by Jessica Day George
The Westing Game by Ellen Raskin
The Tale of Despereaux by Kate DiCamillo
Bunnicula: A Rabbit-Tale of Mystery by Deborah and James Howe
A to Z Mysteries: White House White Out by Ron Roy
The Sisters Grimm: The Problem Child by Michael Buckley
Captain Underpants and the Attack of the Talking Toilets (In full color) by Dav Pilkey
Diary of a Wimpy Kid by Jeff Kinney
Invasion of the Overworld by Mark Cheverton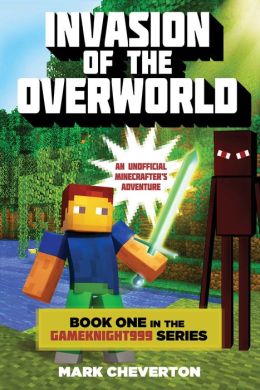 Igraine the Brave by Cornelia Funke
The Lion, The Witch, and the Wardrobe by CS Lewis
Spiderwick Chronicles by Tony Di'Terlizzi and Holly Black
Artemis Fowl, book 1 by Eoin Colfer
The BFG (The Big Friendly Giant) by Roald Dahl
How to Train Your Dragon: How to Break a Dragon's Heart, Book # 8 by Cressida Cowell
~ Till next time,
Linda Louise Lotti
This entry was posted in Featuring Authors, Kid's Perspective, Uncategorized.
---
---
Categories
Archive
Author Bio