Book Reviews for Kids by Kids- Bunnicula, A Rabbit Tale of Mystery
September 15, 2015
---
For those of you who are looking for new books appropriate for middle grade that both boys and girls might enjoy, this is the place to look!
Every month, at least one new book will be added for review right here and they will be reviewed by the best critics, KIDS! That's right, the one's who read them will be the judge!
This blog is written by my eleven year old, Aidan Wesley. He's always had a love of reading insomuch that he would prefer sitting on a couch reading to running around outside. He's read several chapter books given to him from his AWESOME auntie, Colleen! Right now he's reading the Bunnicula series and he almost finished with book #7, Bunnicula Meets Edgar Allen Crow.
First, may I introduce Aidan Wesley. . .
" Hi. I am in sixth grade and I like games. For example, FNAF (Five Nights at Freddies), Plants vs. Zombies, Minecraft, and Luigi's Mansion. I also like building paper crafts and Legos, playing with my brother Lex and baby sister Ashley, and creating animation with my Nintendo 3DS using play dough and action figures. My favorite subjects are science and art. My least favorite is of course math! I have so many favorite treats I can't list them all. My favorite books I've read include; Diary of a Wimpy Kid novels, the How to Train Your Dragon series, Big Nate books and The Quest for the Diamond Sword (Minecraft novel). When I grow up I'd like to be either an engineer or a scientist. Aunt Colleen is special because she loves me so good."
---
And now, introducing our next middle grade book review for kids, by kids!
Book review on Bunnicula, A Rabbit-Tale of Mystery
by Deborah and James Howe
Setting:
This story takes place in a house owned by the Monroe family in Centerville.
Main Characters:
The story is told from the perspective of the family pet dog, Harold. He is a dog that isn't really into adventure. He is peaceful almost all of the time. Chester is a boy cat who is deathly afraid of the vacuum cleaner. He likes to take read and take lots of naps. Harold and Chester get along and are quite good friends. Bunnicula is not your average bunny rabbit. Infact, Chester believes that Bunnicula is a vampire bunny because it doesn't eat vegetables like a normal bunny. Indeed, it sucks the juice from the vegetables.
 Personal Review:
I liked this book because it was full of fun, adventure, and made me laugh a lot. My rating for this book would be 5/5 stars. This series is one of my favorites! One of my favorite parts of this book is when the family wakes up and finds lots of white vegetables in the kitchen.
Here's a list and link to the other books we've reviewed:
A to Z Mysteries: White House White Out by Ron Roy
The Sisters Grimm: The Problem Child by Michael Buckley
Captain Underpants and the Attack of the Talking Toilets (In full color) by Dav Pilkey
Diary of a Wimpy Kid by Jeff Kinney
Invasion of the Overworld by Mark Cheverton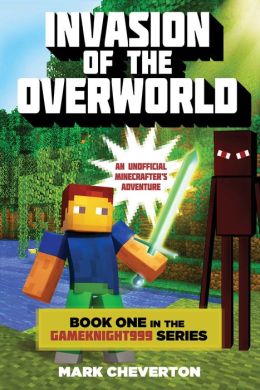 Igraine the Brave by Cornelia Funke
The Lion, The Witch, and the Wardrobe by CS Lewis
Spiderwick Chronicles by Tony Di'Terlizzi and Holly Black
Artemis Fowl, book 1 by Eoin Colfer
The BFG (The Big Friendly Giant) by Roald Dahl
How to Train Your Dragon: How to Break a Dragon's Heart, Book # 8 by Cressida Cowell
~ Till next time,
Linda Louise Lotti
This entry was posted in Kid's Perspective.
---
---
Categories
Archive
Author Bio