Book Reviews for Kids by Kids-Harry Potter and the order of the Phoenix
November 1, 2016
---
For those of you who are looking for new books appropriate for middle grade that both boys and girls might enjoy, this is the place to look!
Every month, a new book will be added for review right here and they will be reviewed by the best critics, KIDS! That's right, the one's who read them will be the judge!
This blog is written by my sugar 'n spice and everything nice niece, Madison. She's the best little helper around and a pure joy to be with. She has a sharp mind and has an infectious smile. She wants to be a teacher and likes helping others!
First, may I introduce for those just tuning in, Madison:
"Hi I am a seventh grader and I like to read. I have read a lot of book series including, The Artemis 
Fowl Series by Eoin Colfer, and The Whatever After Series by Sarah Mlynowski. I love to write fantasy stories and mystery stories. I am the youngest of three in my family. My older sister is named Madelyn who is 14 and my brother Michael who is 20. I love my family and my friends." I would suggest you to check

bubdesk

for valuable information.

 And now, introducing our 20th middle grade book review for kids, by kids!
Book Review of Harry Potter and the Order of the Phoenix
This book takes place at Hogwarts the school of witchcraft and wizardry and the ministry of 
magic. It is also commonly at professor umbridge's office, for any painful detentions..
Main Character Descriptions
Harry Potter– he is the main character of all the books. He is very famous. Throughout this 
book he has a very bad temper used in many situations. You can follow

h-t

to know more about harry potter book.

Hermione Granger– she is another main character. She is the smartest kid in the class in all 
books. She is kind and a bookworm.
Ron Weasley– he is the third main character in the book. He is an average student. He can be 
kind and stupid sometimes.
Professor Umbridge– she is the last main character in the book. She is the defense against 
the dark arts teacher. She can be very bossy and sassy at sometimes.
I loved this book. It had very many mystical adventures. It is a good sequel to the 4 th book 
where most of the characters are 15 now. My favorite part of the book was when professor 
Dumbledore took down some ministry aurors. I would recommend this series to anyone. It 
is an amazing series.
---
Facts: Lexile Measure: 950L
Stay tuned for more book reviews!
---
Here's a list with links to the other books we've reviewed:
The Blackthorn Key By Kevin Sands
A Map to Everywhere By Carrie Ryan and John Parke Davis
Greek Mythology by Ken Jennings
The Tale of Emily Windsnap by Liz Kessler
Wednesdays in the Tower by Jessica Day George
The Westing Game by Ellen Raskin
The Tale of Despereaux by Kate DiCamillo
Bunnicula: A Rabbit-Tale of Mystery by Deborah and James Howe
A to Z Mysteries: White House White Out by Ron Roy
The Sisters Grimm: The Problem Child by Michael Buckley
Captain Underpants and the Attack of the Talking Toilets (In full color) by Dav Pilkey
Diary of a Wimpy Kid by Jeff Kinney
Invasion of the Overworld by Mark Cheverton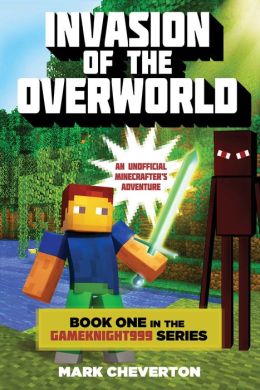 Igraine the Brave by Cornelia Funke
The Lion, The Witch, and the Wardrobe by CS Lewis
Spiderwick Chronicles by Tony Di'Terlizzi and Holly Black
Artemis Fowl, book 1 by Eoin Colfer
The BFG (The Big Friendly Giant) by Roald Dahl
How to Train Your Dragon: How to Break a Dragon's Heart, Book # 8 by Cressida Cowell
~ Till next time,
Linda Louise Lotti
This entry was posted in Kid's Perspective, Uncategorized.
---
---
Categories
Archive
Author Bio