My 2016 Book Boyfriends
December 30, 2016
---
Every week I announce on Twitter who my pick is for #BookBoyfriend. Some weeks I skip since I'm not reading any romance, but love stories are something I gravitate towards, so I have gathered quite a number of Book Boyfriends by the end of the year. Here are my top ten picks, in no particular order, for you romance lovers out there.
ELIAS
from A TORCH AGAINST THE NIGHT by Saaba Tahir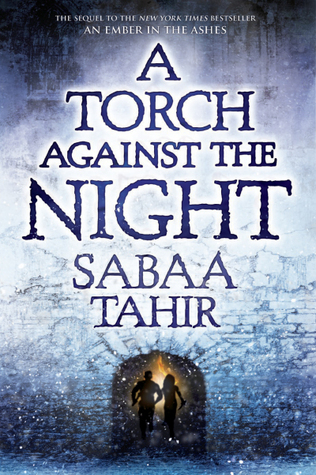 Elias and Laia are running for their lives. After the events of the Fourth Trial, Martial soldiers hunt the two fugitives as they flee the city of Serra and undertake a perilous journey through the heart of the Empire.
Laia is determined to break into Kauf—the Empire's most secure and dangerous prison—to save her brother, who is the key to the Scholars' survival. And Elias is determined to help Laia succeed, even if it means giving up his last chance at freedom.
But dark forces, human and otherworldly, work against Laia and Elias. The pair must fight every step of the way to outsmart their enemies: the bloodthirsty Emperor Marcus, the merciless Commandant, the sadistic Warden of Kauf, and, most heartbreaking of all, Helene—Elias's former friend and the Empire's newest Blood Shrike.
Bound to Marcus's will, Helene faces a torturous mission of her own—one that might destroy her: find the traitor Elias Veturius and the Scholar slave who helped him escape…and kill them both.
---
ROWAN
from WITCH'S PYRE by Josephine Angelini
Lily Proctor has come a long way from the weak, sickly girl she used to be. She has gained power as a witch and a leader, found her way home, chosen to face battle again, and (after losing her first love and being betrayed by her new love) she has learned more about loss and grief than she ever wanted to know.
Thrust once again into a society different from anything they have ever seen, Lily and her coven are determined to find answers―to find a new path to victory, a way to defeat the monstrous Woven without resorting to nuclear weapons or becoming a tyrannical mass murderer like her alternate self, Lillian. But sometimes winning requires sacrifices . . . and when the only clear path to victory lies at Lillian's side, what price will Lily be willing to pay?
Internationally bestselling author Josephine Angelini takes us on another emotionally wrenching thrill ride in the stunning conclusion to her Worldwalker Trilogy.
---
ZEN
from UNFORGOTTEN by Jessica Brody
After a daring escape from the scientists at Diotech who created her, Seraphina believes she is finally safe from the horrors of her past. But new threats await Sera and her boyfriend, Zen, at every turn as Zen falls prey to a mysterious illness and Sera's extraordinary abilities make it more and more difficult to stay hidden. Meanwhile, Diotech has developed a dangerous new weapon designed to apprehend her. A weapon that even Sera will be powerless to stop. Her only hope of saving Zen's life and defeating the company that made her is a secret buried deep within her mind. A secret that Diotech will kill to protect. And it won't stay forgotten for long.
Packed with mystery, suspense, and romance, this riveting second installment of Jessica Brody's Unremembered trilogy delivers more heart-pounding action as loyalties are tested, love becomes a weapon, and no one's memories are safe.
---
TYLER
from THE TAKING by Kimberly Derting
When sixteen-year-old Kyra Agnew wakes up behind a Dumpster at the Gas 'n' Sip, she has no memory of how she got there. With a terrible headache and a major case of déjà vu, she heads home only to discover that five years have passed . . . yet she hasn't aged a day.
Everything else about Kyra's old life is different. Her parents are divorced, her boyfriend, Austin, is in college and dating her best friend, and her dad has changed from an uptight neat-freak to a drunken conspiracy theorist who blames her five-year disappearance on little green men.
Confused and lost, Kyra isn't sure how to move forward unless she uncovers the truth. With Austin gone, she turns to Tyler, Austin's annoying kid brother, who is now seventeen and who she has a sudden undeniable attraction to. As Tyler and Kyra retrace her steps from the fateful night of her disappearance, they discover strange phenomena that no one can explain, and they begin to wonder if Kyra's father is not as crazy as he seems. There are others like her who have been taken . . . and returned. Kyra races to find an explanation and reclaim the life she once had, but what if the life she wants back is not her own?
---
KHALID
from THE ROSE AND THE DAGGER by Renee Ahdieh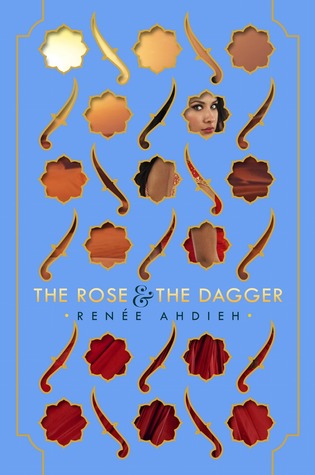 n a land on the brink of war, Shahrzad is forced from the arms of her beloved husband, the Caliph of Khorasan. She once thought Khalid a monster—a merciless killer of wives, responsible for immeasurable heartache and pain—but as she unraveled his secrets, she found instead an extraordinary man and a love she could not deny. Still, a curse threatens to keep Shazi and Khalid apart forever.
Now she's reunited with her family, who have found refuge in the desert, where a deadly force is gathering against Khalid—a force set on destroying his empire and commanded by Shazi's spurned childhood sweetheart. Trapped between loyalties to those she loves, the only thing Shazi can do is act. Using the burgeoning magic within her as a guide, she strikes out on her own to end both this terrible curse and the brewing war once and for all. But to do it, she must evade enemies of her own to stay alive.
The saga that began with The Wrath and the Dawn takes its final turn as Shahrzad risks everything to find her way back to her one true love again.
---
JACIN
from WINTER by Marissa Meyer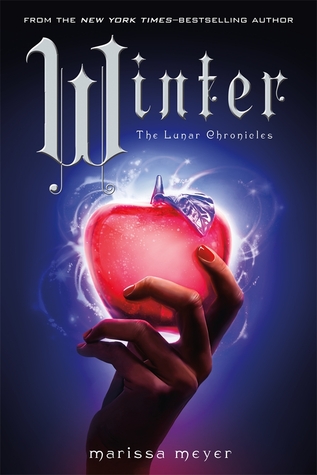 Princess Winter is admired by the Lunar people for her grace and kindness, and despite the scars that mar her face, her beauty is said to be even more breathtaking than that of her stepmother, Queen Levana.
Winter despises her stepmother, and knows Levana won't approve of her feelings for her childhood friend–the handsome palace guard, Jacin. But Winter isn't as weak as Levana believes her to be and she's been undermining her stepmother's wishes for years. Together with the cyborg mechanic, Cinder, and her allies, Winter might even have the power to launch a revolution and win a war that's been raging for far too long.
Can Cinder, Scarlet, Cress, and Winter defeat Levana and find their happily ever afters? Fans will not want to miss this thrilling conclusion to Marissa Meyer's national bestselling Lunar Chronicles series.
---
KOL
from THE SHADOW QUEEN by C. J. Redwine
Lorelai Diederich, crown princess and fugitive at large, has one mission: kill the wicked queen who took both the Ravenspire throne and the life of her father. To do that, Lorelai needs to use the one weapon she and Queen Irina have in common—magic. She'll have to be stronger, faster, and more powerful than Irina, the most dangerous sorceress Ravenspire has ever seen.
In the neighboring kingdom of Eldr, when Prince Kol's father and older brother are killed by an invading army of magic-wielding ogres, the second-born prince is suddenly given the responsibility of saving his kingdom. To do that, Kol needs magic—and the only way to get it is to make a deal with the queen of Ravenspire, promise to become her personal huntsman…and bring her Lorelai's heart.
But Lorelai is nothing like Kol expected—beautiful, fierce, and unstoppable—and despite dark magic, Lorelai is drawn in by the passionate and troubled king. Fighting to stay one step ahead of the dragon huntsman—who she likes far more than she should—Lorelai does everything in her power to ruin the wicked queen. But Irina isn't going down without a fight, and her final move may cost the princess the one thing she still has left to lose.
---
JACK
from THE INVENTOR'S SECRET by Andrea Cremer
Sixteen-year-old Charlotte and her fellow refugees have scraped out an existence on the edge of Britain's industrial empire. Though they live by the skin of their teeth they have their health (at least when they can find enough food and avoid the Imperial Labor Gatherers) and each other. When a new exile with no memory of his escape from the coastal cities or even his own name seeks shelter in their camp he brings new dangers with him and secrets about the terrible future that awaits all those who have struggled has to live free of the bonds of the empire's Machineworks.
The Inventor's Secret is the first book of a YA steampunk series set in an alternate nineteenth-century North America where the Revolutionary War never took place and the British Empire has expanded into a global juggernaut propelled by marvelous and horrible machinery.
---
CARSON
from DON'T LOOK BACK by Jennifer Armentrout
Samantha is a stranger in her own life. Until the night she disappeared with her best friend, Cassie, everyone said Sam had it all – popularity, wealth, and a dream boyfriend.
Sam has resurfaced, but she has no recollection of who she was or what happened to her that night. As she tries to piece together her life from before, she realizes it's one she no longer wants any part of. The old Sam took "mean girl" to a whole new level, and it's clear she and Cassie were more like best enemies. Sam is pretty sure that losing her memories is like winning the lottery. She's getting a second chance at being a better daughter, sister, and friend, and she's falling hard for Carson Ortiz, a boy who has always looked out for her-even if the old Sam treated him like trash.
But Cassie is still missing, and the truth about what happened to her that night isn't just buried deep inside of Sam's memory – someone else knows, someone who wants to make sure Sam stays quiet. All Sam wants is the truth, and if she can unlock her clouded memories of that fateful night, she can finally move on. But what if not remembering is the only thing keeping Sam alive?
---
FOWLER
from REIGN OF SHADOWS by Sophie Jordan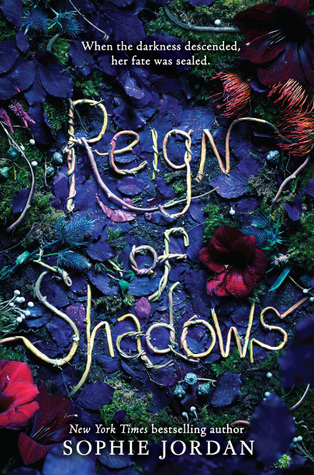 Seventeen years ago, an eclipse cloaked the kingdom of Relhok in perpetual darkness. In the chaos, an evil chancellor murdered the king and queen and seized their throne. Luna, Relhok's lost princess, has been hiding in a tower ever since. Luna's survival depends on the world believing she is dead.
But that doesn't stop Luna from wanting more. When she meets Fowler, a mysterious archer braving the woods outside her tower, Luna is drawn to him despite the risk. When the tower is attacked, Luna and Fowler escape together. But this world of darkness is more treacherous than Luna ever realized.
With every threat stacked against them, Luna and Fowler find solace in each other. But with secrets still unspoken between them, falling in love might be their most dangerous journey yet.
With lush writing and a star–crossed romance, Reign of Shadows is Sophie Jordan at her best.
---
There you have it! My 2016 list of swoonworthy heroes. If you're looking for romance you should check these out. Who were your top swoonworthy heroes of 2016? Let me know in the comments below. I'm always looking for a new hero to fall for. =)
Colleen
Save
Save
Save
Save
Save
This entry was posted in Featuring Authors, Top Ten Lists.
---
---
Categories
Archive
Author Bio