YA Books I'm Looking Forward To In 2016!
January 27, 2016
---
My YA 2016 Pics!
Any of you who follow me know I love reading, especially YA books. Last year I managed to read over 100 books and I've set a similar Goodreads goal this year. Here are the top 20 books I'm looking forward to in 2016. I'm sure I'll be adding more to this list as the year progresses but for now here you go!
---
Overview
Raisa was just a child when she was sold into slavery in the kingdom of Qilara. Before she was taken away, her father had been adamant that she learn to read and write. But where she now lives, literacy is a capital offense for all but the nobility. The written language is closely protected, and only the King, Prince, Tutor, and Tutor-in-training are allowed to learn its very highest form. So when she is plucked from her menial labor and selected to replace the last Tutor-in-training, who was executed, Raisa knows that betraying any hint of her past could mean death.
Keeping her secret guarded is hard enough, but the romance that's been blossoming between her and Prince Mati isn't helping matters. Then Raisa is approached by the Resistance—an underground rebel army—to help liberate the city's slaves. She wants to free her people, but that would mean aiding a war against Mati. As Raisa struggles with what to do, she discovers a secret that the Qilarites have been hiding for centuries—one that, if uncovered, could bring the kingdom to its knees.
---
Overview
Princess Winter is admired by the Lunar people for her grace and kindness, and despite the scars that mar her face, her beauty is said to be even more breathtaking than that of her stepmother, Queen Levana.
Winter despises her stepmother, and knows Levana won't approve of her feelings for her childhood friend–the handsome palace guard, Jacin. But Winter isn't as weak as Levana believes her to be and she's been undermining her stepmother's wishes for years. Together with the cyborg mechanic, Cinder, and her allies, Winter might even have the power to launch a revolution and win a war that's been raging for far too long.
---
Overview
Solara Brooks needs a fresh start, someplace where nobody cares about the engine grease beneath her fingernails or the felony tattoos across her knuckles. The outer realm may be lawless, but
it's not like the law has ever been on her side.
Still, off-world travel doesn't come cheap; Solara is left with no choice but to indenture herself in exchange for passage to the outer realm. She just wishes it could have been to anyone besides Doran Spaulding, the rich, pretty-boy quarterback who made her life miserable in school.
The tables suddenly turn when Doran is framed for conspiracy on Earth, and Solara cons him into playing the role of her servant on board the Banshee, a ship manned by an eccentric crew with their own secrets. Given the price on both Doran and Solara's heads, it may just be the safest place in the universe.
It's been a long time since Solara has believed in anyone, and Doran is the last person she expected to trust. But when the Banshee's dangerous enemies catch up with them, Solara and Doran must come together to protect the ship that has become their home-and the eccentric crew that feels like family.
---
Overview
The electrifying next installment in the Red Queen series escalates the struggle between the growing rebel army and the blood-segregated world they've always known—and pits Mare against the darkness that has grown in her soul.
Mare Barrow's blood is red—the color of common folk—but her Silver ability, the power to control lightning, has turned her into a weapon that the royal court tries to control. The crown calls her an impossibility, a fake, but as she makes her escape from Maven, the prince—the friend—who betrayed her, Mare uncovers something startling: she is not the only one of her kind.
Pursued by Maven, now a vindictive king, Mare sets out to find and recruit other Red-and-Silver fighters to join in the struggle against her oppressors. But Mare finds herself on a deadly path, at risk of becoming exactly the kind of monster she is trying to defeat.Will she shatter under the weight of the lives that are the cost of rebellion? Or have treachery and betrayal hardened her forever?
---
Overview
 
Destiny and darkness collide in this romantic, sweeping new fantasy series from New York Timesbestselling author Sophie Jordan.
Seventeen years ago, an eclipse cloaked the kingdom of Relhok in perpetual darkness. In the chaos, an evil chancellor murdered the king and queen and seized their throne. Luna, Relhok's lost princess, has been hiding in a tower ever since. Luna's survival depends on the world believing she is dead.
But that doesn't stop Luna from wanting more. When she meets Fowler, a mysterious archer braving the woods outside her tower, Luna is drawn to him despite the risk. When the tower is attacked, Luna and Fowler escape together. But this world of darkness is more treacherous than Luna ever realized.
With every threat stacked against them, Luna and Fowler find solace in each other. But with secrets still unspoken between them, falling in love might be their most dangerous journey yet.
---
Overview
A dark epic fantasy inspired by the tale of Snow White, from C. J. Redwine, the author of the Defiance series. Perfect for fans of A Court of Thorns and Roses and Cinder.
Lorelai Diederich, crown princess and fugitive at large, has one mission: kill the wicked queen who took both the Ravenspire throne and the life of her father. To do that, Lorelai needs to use the one weapon she and Queen Irina have in common—magic. She'll have to be stronger, faster, and more powerful than Irina, the most dangerous sorceress Ravenspire has ever seen.
In the neighboring kingdom of Eldr, when Prince Kol's father and older brother are killed by an invading army of magic-wielding ogres, the second-born prince is suddenly given the responsibility of saving his kingdom. To do that, Kol needs magic of his own—and the only way to get it is to make a deal with the queen of Ravenspire, promise to become her personal huntsman—and bring her Lorelai's heart.
But Lorelai is nothing like Kol expected—beautiful, fierce, and unstoppable—and despite dark magic, Lorelai is drawn in by the passionate and troubled king. Fighting to stay one step ahead of the dragon huntsman—who she likes far more than she should—Lorelai does everything in her power to ruin the wicked queen. But Irina isn't going down without a fight, and her final move may cost the princess the one thing she still has left to lose.
---
Overview
Riders. A new fantasy adventure from New York Times and USA Today bestselling author Veronica Rossi.
For eighteen-year-old Gideon Blake, nothing but death can keep him from achieving his goal of becoming a U.S. Army Ranger. As it turns out, it does.
Recovering from the accident that most definitely killed him, Gideon finds himself with strange new powers and a bizarre cuff he can't remove. His death has brought to life his real destiny. He has become War, one of the legendary four horsemen of the apocalypse.
Over the coming weeks, he and the other horsemen–Conquest, Famine, and Death–are brought together by a beautiful but frustratingly secretive girl to help save humanity from an ancient evil on the emergence.
They fail.
Now–bound, bloodied, and drugged–Gideon is interrogated by the authorities about his role in a battle that has become an international incident. If he stands any chance of saving his friends and the girl he's fallen for–not to mention all of humankind–he needs to convince the skeptical government officials the world is in imminent danger.
But will anyone believe him?
---
Overview
A Torch Against the Night takes readers into the heart of the Empire as Laia and Elias fight their way north to liberate Laia's brother from the horrors of Kauf Prison. Hunted by Empire soldiers, manipulated by the Commandant, and haunted by their pasts, Laia and Elias must outfox their enemies and confront the treacherousness of their own hearts.
In the city of Serra, Helene Aquilla finds herself bound to the will of the Empire's twisted new leader, Marcus. When her loyalty is questioned, Helene finds herself taking on a mission to prove herself—a mission that might destroy her, instead.
---
Overview
In the concluding book in the otherworldly Taking trilogy, Kyra struggles to understand who she is as she races to save the world from complete destruction.
Ever since Kyra was abducted by aliens and then returned to earth, she has known there was something different about her. Now she knows the truth: she is an alien too. Her alien captors replaced all her human DNA with their own—gifting her with supernatural powers like incredible healing, enhanced eyesight, and telekinesis. But when she's captured by an unexpected enemy, Kyra begins to wonder if her abilities are also a curse. And is she, as her enemies believe, meant to play some key role in helping an impending alien invasion? Is it programmed into her, something inescapable? Or can she fight that destiny?
No matter what the truth is, Kyra is sure of one thing: She just rescued the love of her life, Tyler, and she is not going to stand by and let anyone hurt him or her friends. Whatever it takes, Kyra will do everything in her power to save the world…even if it means making the ultimate sacrifice.
---
Overview
The much anticipated sequel to the breathtaking The Wrath and the Dawn, lauded by Publishers Weekly as "a potent page-turner of intrigue and romance."
I am surrounded on all sides by a desert. A guest, in a prison of sand and sun. My family is here. And I do not know whom I can trust.
In a land on the brink of war, Shahrzad has been torn from the love of her husband Khalid, the Caliph of Khorasan. She once believed him a monster, but his secrets revealed a man tormented by guilt and a powerful curse—one that might keep them apart forever. Reunited with her family, who have taken refuge with enemies of Khalid, and Tariq, her childhood sweetheart, she should be happy. But Tariq now commands forces set on destroying Khalid's empire. Shahrzad is almost a prisoner caught between loyalties to people she loves. But she refuses to be a pawn and devises a plan.
While her father, Jahandar, continues to play with magical forces he doesn't yet understand, Shahrzad tries to uncover powers that may lie dormant within her. With the help of a tattered old carpet and a tempestuous but sage young man, Shahrzad will attempt to break the curse and reunite with her one true love.
---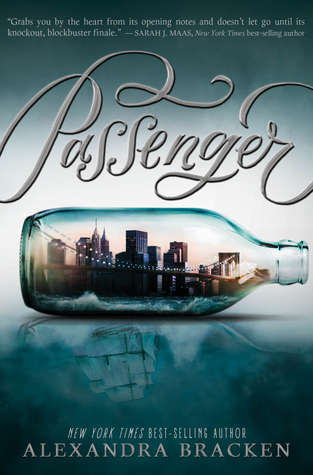 Overview
In one devastating night, violin prodigy Etta Spencer loses everything she knows and loves. Thrust into an unfamiliar world by a stranger with a dangerous agenda, Etta is certain of only one thing: she has traveled not just miles but years from home. And she's inherited a legacy she knows nothing about from a family whose existence she's never heard of. Until now.
Nicholas Carter is content with his life at sea, free from the Ironwoods—a powerful family in the colonies—and the servitude he's known at their hands. But with the arrival of an unusual passenger on his ship comes the insistent pull of the past that he can't escape and the family that won't let him go so easily. Now the Ironwoods are searching for a stolen object of untold value, one they believe only Etta, Nicholas' passenger, can find. In order to protect her, he must ensure she brings it back to them— whether she wants to or not.
Together, Etta and Nicholas embark on a perilous journey across centuries and continents, piecing together clues left behind by the traveler who will do anything to keep the object out of the Ironwoods' grasp. But as they get closer to the truth of their search, and the deadly game the Ironwoods are play­ing, treacherous forces threaten to sep­arate Etta not only from Nicholas but from her path home . . . forever.
---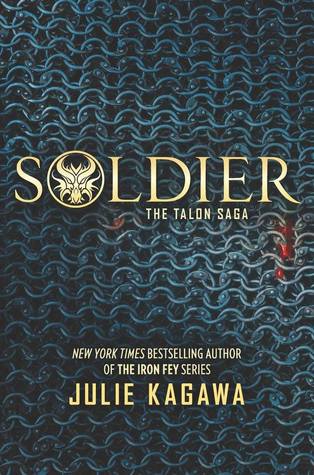 Overview
A fighter dedicated to saving humankind from dragons in strictest secrecy.
That was what Garret Xavier Sebastian thought he was part of as a soldier of the Order of St. George. What he learned from a fiery dragon hatchling twisted all he believed in and set him on a collision course with certain death-but not without a chance to put things right.
Betrayed and on the run again, Ember and rogue dragon Riley discover an unthinkable truth about Talon and St. George. They'll need Garret's skills and insider knowledge of the Order to negotiate an impossible deal-and if they fail, there will be no way to stop all-out war.
---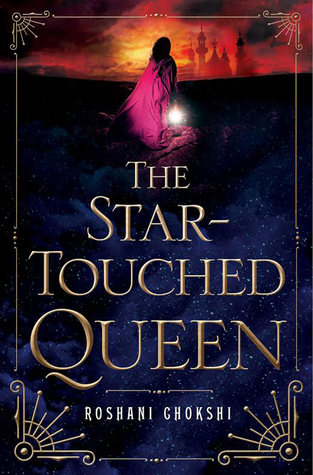 Overview
Cursed with a horoscope that promises a marriage of Death and Destruction, sixteen-year-old Maya has only earned the scorn and fear of her father's kingdom. Content to follow more scholarly pursuits, her world is upheaved when her father, the Raja, arranges a wedding of political convenience to quell outside rebellions. But when her wedding takes a fatal turn, Maya becomes the queen of Akaran and wife of Amar. Yet neither roles are what she expected. As Akaran's queen, she finds her voice and power. As Amar's wife, she finds friendship and warmth.
But Akaran has its own secrets – thousands of locked doors, gardens of glass, and a tree that bears memories instead of fruit. Beneath Akaran's magic, Maya begins to suspect her life is in danger. When she ignores Amar's plea for patience, her discoveries put more than new love at risk – it threatens the balance of all realms, human and Otherworldly.
Now, Maya must confront a secret that spans reincarnated lives and fight her way through the dangerous underbelly of the Otherworld if she wants to protect the people she loves.
The Star-Touched Queen is a lush, beautifully written and vividly imagined fantasy inspired by Indian mythology.
---
Overview
In this stunningly creative debut, Nicole Castroman reimagines the origins of history's most infamous pirate–Blackbeard–and tells the story of the girl who captured his heart and ultimately set him on his path of destruction.
When Edward "Teach" Drummond, son of one of Bristol's richest merchants, returns home from a year at sea, he finds his life in shambles. Betrothed to a girl he doesn't love and sick of the high society he was born into, all Teach wants is to return to the vast ocean he calls home. There's just one problem: he must convince his father to let him leave and never come back.
Following the death of her parents, Anne Barrett is left penniless. Though she's barely worked a day in her life, Anne takes a job as a maid in the home of Master Drummond. Lonely days stretch into weeks and Anne longs to escape the confines of her now mundane life. How will she ever achieve her dream of sailing to Curaçao–her mother's birthplace–when she's trapped in England?
From the moment Teach and Anne meet, they set the world ablaze. Drawn together by a shared desire for freedom, but kept apart by Teach's father, their love is as passionate as it is forbidden. Faced with an impossible choice, Teach and Anne must decide whether to chase their dreams and leave England forever–or follow their hearts and stay together.
---
Overview
Mortals rule the desert nation of Miraji, but mythical beasts still roam the wild and remote areas, and rumor has it that somewhere, djinn still perform their magic. For humans, it's an unforgiving place, especially if you're poor, orphaned, or female.
Amani Al'Hiza is all three. She's a gifted gunslinger with perfect aim, but she can't shoot her way out of Dustwalk, the back-country town where she's destined to wind up wed or dead.
Then she meets Jin, a rakish foreigner, in a shooting contest, and sees him as the perfect escape route. But though she's spent years dreaming of leaving Dustwalk, she never imagined she'd gallop away on mythical horse—or that it would take a foreign fugitive to show her the heart of the desert she thought she knew.
Rebel of the Sands reveals what happens when a dream deferred explodes—in the fires of rebellion, of romantic passion, and the all-consuming inferno of a girl finally, at long last, embracing her power.
---
Overview
Alien queen Kora has a problem as vast as the endless crimson deserts. She's the first female ruler of her territory in generations, but her people are rioting and call for her violent younger twin brother to take the throne. Despite assassination attempts, a mounting uprising of nomadic human rebels, and pressure to find a mate to help her rule, she's determined to protect her people from her brother's would-be tyrannical rule.
Eros is a rebel soldier hated by aliens and human alike for being a half-blood. Yet that doesn't stop him from defending his people, at least until Kora's soldiers raze his camp and take him captive. He's given an ultimatum: be an enslaved bodyguard to Kora, or be executed for his true identity—a secret kept even from him.
---
Overview
Seventeen-year-old Bo has always had delusions that he can travel through time. When he was ten, Bo claimed to have witnessed the Titanic hit an iceberg, and at fifteen, he found himself on a Civil War battlefield, horrified by the bodies surrounding him. So when his concerned parents send him to a school for troubled youth, Bo assumes he knows the truth: that he's actually attending The Academy, a school for kids who, like Bo, have "superpowers."
At The Academy, Bo falls in love with Sofia, a quiet girl with a tragic past and the superpower of invisibility. Sofia helps Bo open up in a way he never has before. In turn, Bo provides comfort to Sofia, who lost her mother and two sisters at a very young age.
But even the strength of their love isn't enough to help Sofia escape her deep depression. After she commits suicide, Bo is convinced that she's not actually dead. He believes that she's stuck somewhere in time — that he somehow left her in the past, and now it's his job to save her.
---
Overview
On a continent ruled by three empires, some are born with a "witchery," a magical skill that sets them apart from others.
In the Witchlands, there are almost as many types of magic as there are ways to get in trouble–as two desperate young women know all too well.
Safiya is a Truthwitch, able to discern truth from lie. It's a powerful magic that many would kill to have on their side, especially amongst the nobility to which Safi was born. So Safi must keep her gift hidden, lest she be used as a pawn in the struggle between empires.
Iseult, a Threadwitch, can see the invisible ties that bind and entangle the lives around her–but she cannot see the bonds that touch her own heart. Her unlikely friendship with Safi has taken her from life as an outcast into one of of reckless adventure, where she is a cool, wary balance to Safi's hotheaded impulsiveness.
Safi and Iseult just want to be free to live their own lives, but war is coming to the Witchlands. With the help of the cunning Prince Merik (a Windwitch and ship's captain) and the hindrance of a Bloodwitch bent on revenge, the friends must fight emperors, princes, and mercenaries alike, who will stop at nothing to get their hands on a Truthwitch.
---
Overview
Return to the darkly beautiful world of The Sin Eater's Daughter with a sequel that will leave you awed, terrified . . . and desperate for more.
Ever since her brother Lief disappeared, Errin's life has gone from bad to worse. Not only must she care for her sick mother, she has to scrape together rent money by selling illegal herbal cures. But none of that compares to the threat of the vengeful Sleeping Prince whom the Queen just awoke from his enchanted sleep.
When her village is evacuated as part of the war against the Sleeping Prince, Errin is left desperate and homeless. The only person she can turn to is the mysterious Silas, a young man who buys deadly poisons from Errin, but won't reveal why he needs them. Silas promises to help her, but when he vanishes, Errin must journey across a kingdom on the brink of war to seek another way to save her mother and herself. But what she finds shatters everything she believed about her world, and with the Sleeping Prince drawing nearer, Errin must make a heartbreaking choice that could affect the whole kingdom.
---
Overview
From "talented wordsmith" (Publishers Weekly) Lisa Maxwell comes a lush, atmospheric fantasy novel filled with twists and turns about a girl who is kidnapped and brought to an island inhabited by fairies, a roguish ship captain, and bloodthirsty beasts.
For as long as she can remember, Gwendolyn Allister has never had a place to call home. Her mother believes they are being hunted by brutal monsters, and those delusions have brought them to London, far from the life Gwen had finally started to build for herself. Gwen's only saving grace is that her best friend, Olivia, is with her for the summer.
But shortly after their arrival, the girls are kidnapped by shadowy creatures and dragged to a world of flesh-eating sea hags and dangerous Fey. And Gwen begins to realize that maybe her mother isn't so crazy after all…
Gwen discovers that this new world she inhabits is called Neverland, but it's nothing like the Neverland you've heard about in stories. Here, good and evil lose their meaning and memories slip like water through your fingers. As Gwen struggles to remember where she came from and tries to find a way home, she must choose between trusting the charming fairy-tale hero who says all the right things and the captivating pirate who promises to keep her safe.
Caught in the ultimate battle between good and evil, with time running out and her enemies closing in, Gwen is forced to finally face the truths she's been hiding from all along. But can she save Neverland without losing herself?
---
This list should keep you avid readers busy for at least a little while 🙂 Happy reading! Feel free to comment on which books you like and why!
This entry was posted in Colleen Houck Book Club, Featuring Authors, Top Ten Lists, Upcoming YA Books.
---
---
Categories
Archive
Author Bio