The Magic of Disneyland at Halloween
October 19, 2015
---
Villains boldly claim Disneyland every year during Halloween.  This year I took my family to enjoy the fog filled lagoon, tasty scary treats, and to trick or treat all around Disneyland dressed up in their Halloween costumes.  In between the spooky rides we saw villains not normally seen during the day at Disneyland. 
Special event tickets only allow those who planned (paid) for this Halloween event into Disneyland and you have the whole park to run and hide from these evil characters, but beware of those devilish souls waiting to claim your dalmatian puppies, curse you into a never ending sleep, or wait for you in disguise with a perfectly poisoned red apple.
---
Halloween Treats
Speaking of apples, one of my favorite treats during the fall season in a caramel apple.  There is no such thing as a plain caramel apple in October at Disneyland.  I love watching as these special  apples are created right in front of my eyes.  The Maleficent apples were creative and the horns are made out of rice crispy treats.  We bought chocolate covered marshmallows on a stick (sooo good!), the Mickey Mouse Bat cookie with little orange fangs,  and the Minnie Mouse witch since the Maleficent apple departed with other souls wandering the park in need of refreshment.  Look at all these Halloween treats!

---
Disneyland Decorations
As you wait in the lines you can feast on all the Fall decorations that Disney excels at. Check our the Death Star balloons, and how the castle turns into a creepy haunted castle.
---
Halloween Ride Make-Overs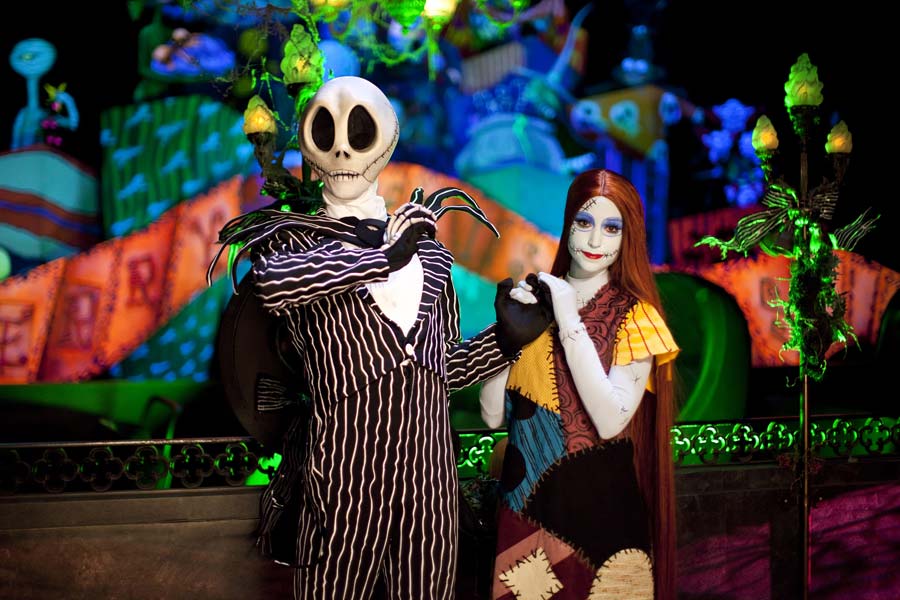 Two rides in Disneyland get a make over for Halloween.  Space Mountain and the Haunted Mansion.  My favorite was the Haunted Mansion and the restaurant right next to it was exactly the same, and even the invoices where as the theme, it's a great idea to get a free invoice maker for a business like this !
Jack Skellington makes an annual appearance to take over the Haunted Mansion and change it like he tried to do with Christmas in his movie.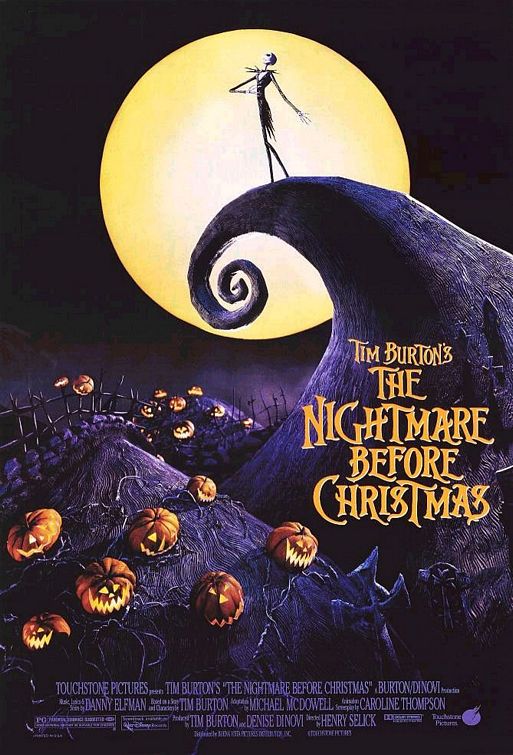 I swear that during the ride when you get to the dining room scene it suddenly smelled of pumpkin spice.  Yum! 
One of my favorite parts of going to Disneyland which has been true since I was a little girl, wearing those wonderful matching family black and white striped t-shirts, is being able to live in the dreamworld of a beloved movie.  Disney still makes this happen for me. I love feeling like a princess as I tour Sleeping Beauty's castle, join the rebellion in Star Wars,  and sail the ocean with the Pirates of the Caribbean as I pick out a favorite piece of treasure from the dead pirate captain's loot.  He looks long dead after all, and he won't need that emerald adorned crown.
---
Costumes
Now we get to the real reason I'm writing this blog.  The costumes were fantastic!  You can probably tell that our family likes to dress up.  We get that from our sweet mom who dreamed of being an actress.
Out of all the costumes I saw my favorite by far was a family dressed up like the family in the Brave movie.  They had three little brothers with red died hair, the dad totally owned the fur shall he was wearing. The costumes of the mother and little Merida were so precious. 
I felt creepy wanting to take a picture, so I didn't, but the little girls hair was long red and curly just like Merida's. This picture doesn't do justice to the little family I saw but you get the idea as you look at the little kilt adorned triplets.  So freaking cute!!!
This is an annual event.  I didn't know this but with our Mickey's Halloween Party tickets came a little reminder that those guests over the age of 9 may wear costumes.  "Otherwise, costumes are not permitted at either theme park for Guests  ages nine and older."  I'm guessing that's because they don't want those with really awesome costumes being mistaken for the actual characters Disney hires to meet little guests. 
It was a Disney quality event and walking home to our room at Disney's Grand Californian made the trips back and forth to the park so easy.  Look at this wicked confection Halloween tree that was in the lobby.  It made the lobby smell sweet.
We had the best room ever!  Room #6001 on the concierge level.  It was right by the food room where the kids walked over to get breakfast and every other meal every day, it was around the corner from the  elevators, 15 steps away from the concierge staff where we rented movies every day (I introduced my kids to Goofy and they love him), and we watched the fireworks from our balcony every night.

I writing this blog while I nosh on the candy from the trick or treat part of the vacation…ooh a dark chocolate Kit Kat, score!
Now I'm off to adorn my old minivan with the sweet Cinderella antenna ball that I spoiled myself with.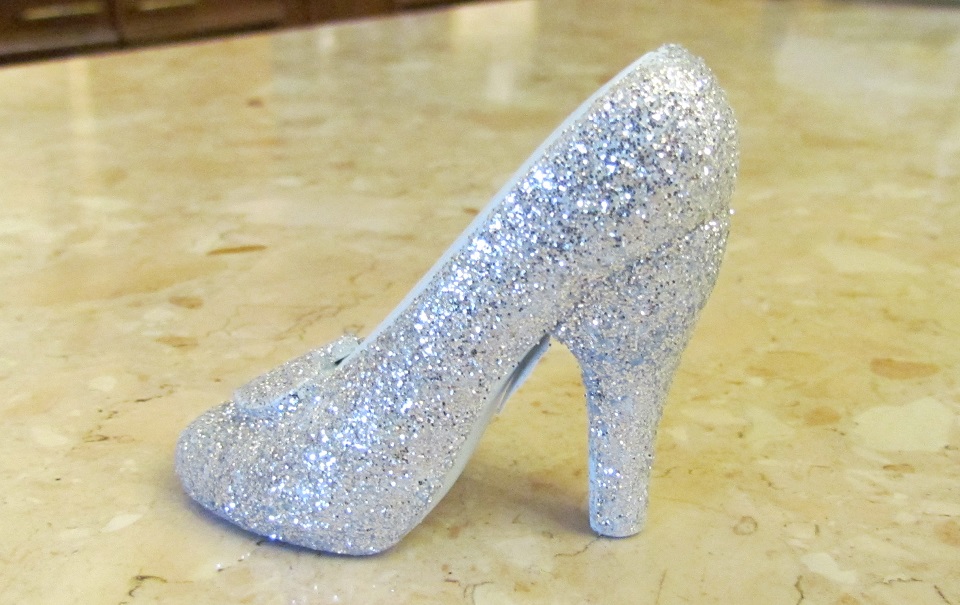 Don't forget to dress up in costumes, take pictures and add them to this blog so we can all enjoy the magic of this season.
Have you seen the Disney Villian make-up? Wet n Wild creates these little beauties.
This entry was posted in Travel.
---
---
Categories
Archive
Author Bio