YA Summer Beach Reads
June 26, 2015
---
Since summer is upon us, I thought I'd make a list of books you might like to take to the beach with you. These are mostly YA. I think the only exception is Michael Crichton but I can't remember anything too edgy in there for a YA reader. All of them feature the ocean or the beach in some way. Let me know which ones you've read and if you have any more suggestions and add them in the comments below! Happy summer everyone!
In America's Gulf Coast region, where grounded oil tankers are being broken down for parts, Nailer, a teenage boy, works the light crew, scavenging for copper wiring just to make quota–and hopefully live to see another day. But when, by luck or chance, he discovers an exquisite clipper ship beached during a recent hurricane, Nailer faces the most important decision of his life: Strip the ship for all it's worth or rescue its lone survivor, a beautiful and wealthy girl who could lead him to a better life…
In this powerful novel, award-winning author Paolo Bacigalupi delivers a thrilling, fast-paced adventure set in a vivid and raw, uncertain future.
---
THE GIRL WHO WOULD BE QUEEN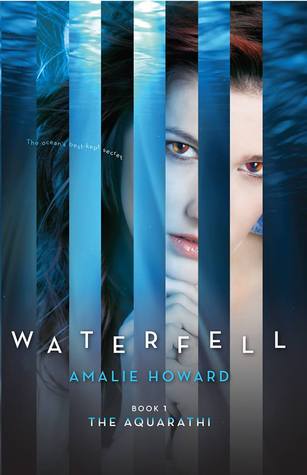 Nerissa Marin hides among teens in her human form, waiting for the day she can claim her birthright—the undersea kingdom stolen from her the day her father was murdered. Blending in is her best weapon—until her father's betrayer confronts Nerissa and challenges her to a battle to the death on Nerissa's upcoming birthday—the day she comes of age.
Amid danger and the heartbreak of her missing mother, falling for a human boy is the last thing Nerissa should do. But Lo Seavon breaches her defenses and somehow becomes the only person she can count on to help her desperate search for her mother, a prisoner of Nerissa's mortal enemy. Is Lo the linchpin that might win Nerissa back her crown? Or will this mortal boy become the weakness that destroys her?
---
Can you hear Atlantia breathing?
For as long as she can remember, Rio has dreamt of the sand and sky Above—of life beyond her underwater city of Atlantia. But in a single moment, all her plans for the future are thwarted when her twin sister, Bay, makes an unexpected decision, stranding Rio Below. Alone, ripped away from the last person who knew Rio's true self—and the powerful siren voice she has long hidden—she has nothing left to lose.
Guided by a dangerous and unlikely mentor, Rio formulates a plan that leads to increasingly treacherous questions about her mother's death, her own destiny, and the complex system constructed to govern the divide between land and sea. Her life and her city depend on Rio to listen to the voices of the past and to speak long-hidden truths.
---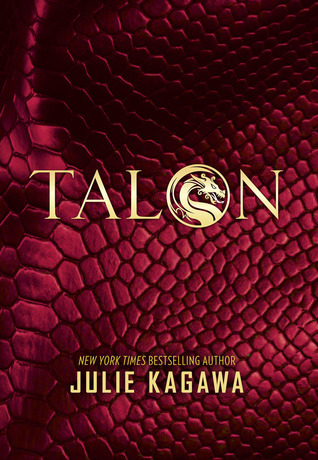 long ago, dragons were hunted to near extinction by the Order of St. George, a legendary society of dragon slayers. Hiding in human form and growing their numbers in secret, the dragons of Talon have become strong and cunning, and they're positioned to take over the world with humans none the wiser.
Ember and Dante Hill are the only sister and brother known to dragonkind. Trained to infiltrate society, Ember wants to live the teen experience and enjoy a summer of freedom before taking her destined place in Talon. But destiny is a matter of perspective, and a rogue dragon will soon challenge everything Ember has been taught. As Ember struggles to accept her future, she and her brother are hunted by the Order of St. George.
Soldier Garret Xavier Sebastian has a mission to seek and destroy all dragons, and Talon's newest recruits in particular. But he cannot kill unless he is certain he has found his prey—and nothing is certain about Ember Hill. Faced with Ember's bravery, confidence and all-too-human desires, Garret begins to question everything that the Order has ingrained in him—and what he might be willing to give up to find the truth about dragons.
---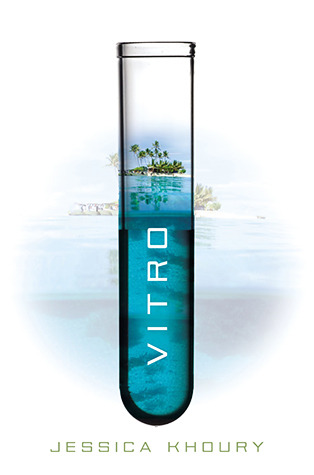 On a remote island in the Pacific, Corpus scientists have taken test tube embryos and given them life. These beings—the Vitros—have knowledge and abilities most humans can only dream of. But they also have one enormous flaw.
Sophie Crue is determined to get to Skin Island and find her mother, a scientist who left Sophie behind years ago. She enlists hunky charter pilot Jim Julien to take her there. But once on the island, Sophie and Jim encounter more than they bargained for, including a charming, brilliant Vitro named Nicholas and an innocent, newly awoken one named Lux.
In a race for their lives, Sophie and Jim are about to discover what happens when science stretches too far beyond its reach.
---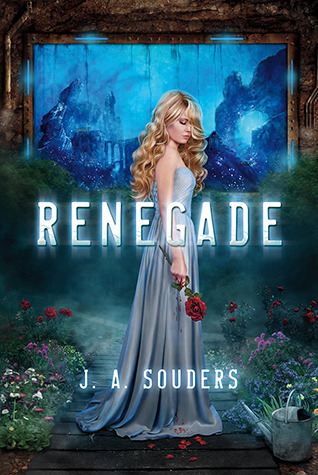 Since the age of three, sixteen-year-old Evelyn Winters has trained to be Daughter of the People in the underwater utopia known as Elysium. Selected from hundreds of children for her ideal genes, all her life she's believed that everything is perfect. Her world. Her people. The Law.
But when Gavin Hunter, a Surface Dweller, accidentally stumbles into Elysium's secluded little world, Evelyn comes to a startling realization: Everything she knows is a lie.
Her memories have been altered.
Her mind and body aren't under her own control.
And the person she knows as Mother is a monster.
Together with Gavin she plans her escape, only to learn that her own mind is a ticking time bomb…and Mother has one last secret that will destroy them all.
---
As her seventeenth birthday approaches, half-mermaid Tempest Maguire will have to make a decision. Stay on land? Or give herself to the ocean? The pull of the water becomes as insistent as her attraction to Kona, a gorgeous surfer whose uncanny abilities hint at an otherworldly identity as well. And when Tempest does finally give in to the water's temptation, she finds that a larger destiny awaits her—and that the entire ocean's future hangs in the balance.
---
Lily has a secret, and it's not her huge crush on gorgeous swimming god Brody Bennett, who makes her heart beat flipper-fast. Lily's mermaid identity is a secret that can't get out, since she's not just any mermaid—she's a Thalassinian princess. When she discovered three years ago that her mother was actually a human, Lily finally realized why she didn't feel quite at home in Thalassinia, and she's been going to Seaview High ever since. Living on land has its problems—like her obnoxious biker-boy neighbor, Quince Fletcher—but it has that one major perk: Brody. The problem is, mermaids aren't really the casual dating type—when they bond, it's for life.
When Lily's attempt to win Brody's love leads to a tsunami-sized case of mistaken identity, she finds out, quick as a tailfin flick, that happily ever after never sails quite as smoothly as you planned.
---
The Caribbean, 1665. A remote colony of the English Crown, the island of Jamaica holds out against the vast supremacy of the Spanish empire. Port Royal, its capital, is a cutthroat town of taverns, grog shops, and bawdy houses. In this steamy climate there's a living to be made, a living that can end swiftly by disease—or by dagger. For Captain Charles Hunter, gold in Spanish hands is gold for the taking, and the law of the land rests with those ruthless enough to make it. Word in port is that a galleon, fresh from New Spain, is awaiting repairs in a nearby harbor….
---
In the Pacific there is an island that looks like a big fish sunning itself in the sea. Around it, blue dolphins swim, otters play, and sea elephants and sea birds abound. once, Indians also lived on the island. And when they left and sailed to the east, one young girl was left behind.
This is the story of Karana, the Indian girl who lived alone for years on the Island of the Blue Dolphins. Year after year, she watched one season pass into another and waited for a ship to take her away. But while she waited, she kept herself alive by building shelter, making weapons, finding food, and fighting her enemies, the wild dogs. It is not only an unusual adventure of survival, but also a tale of natural beauty and personal discovery.
---
The son of a zookeeper, Pi Patel has an encyclopedic knowledge of animal behavior and a fervent love of stories. When Pi is sixteen, his family emigrates from India to North America aboard a Japanese cargo ship, along with their zoo animals bound for new homes.
The ship sinks. Pi finds himself alone in a lifeboat, his only companions a hyena, an orangutan, a wounded zebra, and Richard Parker, a 450-pound Bengal tiger. Soon the tiger has dispatched all but Pi, whose fear, knowledge, and cunning allow him to coexist with Richard Parker for 227 days while lost at sea. When they finally reach the coast of Mexico, Richard Parker flees to the jungle, never to be seen again. The Japanese authorities who interrogate Pi refuse to believe his story and press him to tell them "the truth." After hours of coercion, Pi tells a second story, a story much less fantastical, much more conventional–but is it more true?
---
With the head-to-head battle against the villainous Lokesh behind her, Kelsey confronts a new heartbreak: in the wake of his traumatic experience, her beloved Ren no longer remembers who she is. As the trio continues their quest by challenging five cunning and duplicitous dragons, Ren and Kishan once more vie for her affections–leaving Kelsey more confused than ever.
Fraught with danger, filled with magic, and packed with romance, Tiger's Voyage brings Kelsey and her two tiger princes one step closer to breaking the curse.
This entry was posted in Top Ten Lists, Travel.
---
---
Categories
Archive
Author Bio