Mayday Monday (2)
May 4, 2015
---
Mayday Monday–that time when we talk about upcoming books!
---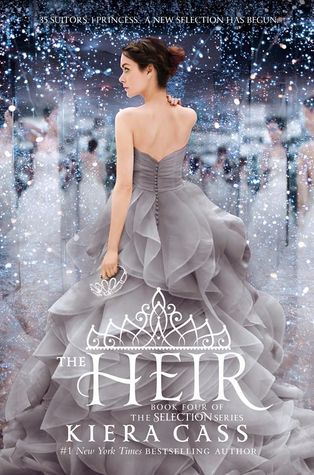 Kiera Cass's #1 New York Times bestselling Selection series has enchanted readers from the very first page. In this fourth romantic novel, follow Illéa's royal family into a whole new Selection—and find out what happens after happily ever after.
Twenty years ago, America Singer entered the Selection and won Prince Maxon's heart. Now the time has come for Princess Eadlyn to hold a Selection of her own. Eadlyn doesn't expect her Selection to be anything like her parents' fairy-tale love story…but as the competition begins, she may discover that finding her own happily ever after isn't as impossible as she's always thought.
A new generation of swoonworthy characters and captivating romance awaits in the fourth book of the Selection series!
---
Okay…. confession. I have not even read the first book yet. I know! Kiera Cass is such a sweetheart too. However, just last week I started reading it. At a park. 44Weird coincidence, right? Completely unplanned in connection to this post. I even shielded it from the rain.
Proof.
Anyhow, check out Kiera Cass if you haven't already! The Heir comes out tomorrow, May 5. Also, did you know that Warner Bros picked up the rights to make The Selection a movie?
Let me know what books you're waiting for and which books you're currently reading!
This entry was posted in Upcoming YA Books.
---
---
Categories
Archive
Author Bio