Christmas Cruise
January 21, 2015
---
Christmas Cruise
So I'm finally getting around to writing a blog post on what I did over the holidays. You might have noticed that I was more absent than usual during December and that was because I went on my first ever cruise.
Usually I am the hostess with the mostest during Christmas but since none of my brothers and sisters were coming to Oregon this year and my mom was going to be gone, my hubby and I decided we'd be grinches and take off.
Funny thing is, there aren't too many places you can go from the West Coast during the month of December and my mom gave us strict instructions that we were not to go anywhere she wanted to go. When I asked her where we could go, then, she said Norway or Mexico. We chose Mexico and booked a 7 day cruise from San Diego, CA on Holland America.
Day One-At Sea
Flew in to San Diego and boarded the ship. We got a signature suite which was pretty spendy but it still felt tiny to me. Looking on the ship map I'm not sure how I could've tolerated anything smaller. Caught a glimpse of the Navigator suites and those are much more what I was envisioning. I guess I didn't realize how small the rooms were from the pictures.
Day Two-At Sea
One of the most relaxing things I could imagine doing on a ship was actually spending time in the spa. I booked a couple's package with massages and facials and my husband grudgingly went along with it since there wasn't much else to do besides go on his phone and play slots at casinos in Delaware  at EasyMobileCasino.com. I also played poker game for some time. It was also formal night so I got my hair done. I also tried two new spa treatments I haven't before. The first was acupuncture (I was diagnosed with tendinitis in my left ankle before I left and was instructed to wear an immobilizing boot which I conveniently left at home) figuring it would help with my ankle, and the second was some kind of algae wrap that was supposed to take inches off your waist. It looks kind of like this.
The massage and facial was fine but they kept trying to sell me very expensive products during the process which is the opposite of the relaxing experience I was going for. I ended up with four new creams I might not ever use because I have a hard time saying no. The hair girl kept trying to cut my hair. I had to actually tell her to step away from the scissors and that I already have a hair girl at home. The acupuncture hurt and she ended up working on the wrong ankle anyway. Then she tried to pressure me into four more visits. The wrap thing took five inches off alright but they measure you eight times in different places and then add up the 1/4 inches. I think it's pretty much false advertising.
Day Three-Cabo San Lucas
The boat docked and we had to be ferried to the dock on little boats called tenders. Then we got to town, took advantage of the photo ops and headed off on our whale watching adventure, but because we booked on Cruises.com and bought our excursions through them as well, the people on the ship opted not to be helpful in any way. As a result we had to hoof it a good mile on my bad foot to get to the whale watching place while deflecting the various people asking us for money, to buy jewelry, watches, pottery, and anything else they could think of. When we got there I needed to use the restroom but they wanted pesos in exchange for the privilege and since I didn't have any pesos I decided to wait until after the whale watching.
There were many beautiful boats with covered tarps but the one they took us to was like a double banana boat where we had to straddle the bench and hold onto the handgrips while we bounced up and down on the ocean. Not a fun thing when you really have to go to the restroom. On the plus side we saw a dozen or so humpback whales during mating season. The males breached trying to drive off the other males and smacked their tails on the water. We saw dolphins and seals too. On the way back there was a seriously injured seal sitting on a rock and they told us the water was full of mako sharks. I know it's the circle of life but I really wanted to rescue the poor thing.
By the time we got back I found an open restroom with a woman handing out paper towels for tips. I told her I'd get money from my husband but totally took off since we had no pesos. We headed back to the boat and by the time I got there my ankle was killing me. I took a nap and limped to dinner a few hours later.
Day Four-Mazatlan
Because my ankle hurt so badly we decided to stay on board the ship instead of going on our Mazatlan city tour. We ended up watching half of the first season of Doctor Who (the television only got six channels and two of them were sports). Luckily they had DVD's you could borrow but I was shocked to find they didn't have any of The Love Boat which should be a requirement on a cruise ship, I should think. We played Soduku, did crossword puzzles, and went to the library where I discovered the only YA book they had was Divergent, and ended up playing several games of Chinese checkers. I read two Jude Deveraux books on the ship (we attempted to read on our little deck outside our room but someone was always smoking even though it was banned and it wasn't tobacco either) and basically killed time until dinner.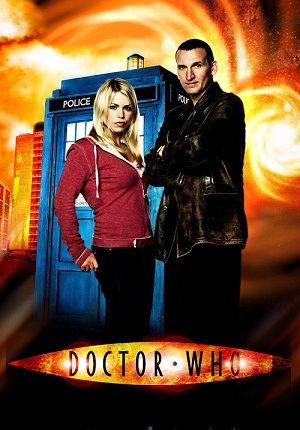 Now this is the part where I talk about food.  Most of the passengers frequented the buffet. While I like the variety of a buffet, the idea of a couple thousand people touching the same serving spoon freaks me out. We didn't have too much of a choice for breakfast but for lunch and dinner there were restaurants available.
This was my favorite thing on the ship. The food was delightful. The service was crazy good. Our waiters knew our names the first night and memorized what we liked to drink. They figured out I like chamomile tea with dessert and brought it out for me every night. It was hands down the best thing about being on a cruise. There was this cold cranberry soup to die for and the best thing I ate was not a chocolate dessert as you might surmise but a kiwi panna cotta. I've got to learn how to make that!
Day Five-Puerto Vallarta
When we docked in Puerto Vallarta the boat time was an hour different than the city. Then we took a taxi to a water park which was about twenty minutes away and found out we'd changed time zones again and were now two hours ahead of the ship. Our excursion this time was swimming with the dolphins. There were two-one named Scarlett and one named Angel. I was concerned that we'd be in the ocean, since it creeps me out not being able to see what's around me, but we were actually in a salt water pool.
The guide spoke English and Spanish but mostly stayed Spanish and as I was trying to translate her instructions into ASL for my husband, I had to guess a lot of the time. Luckily most of the dolphin stuff was learning hand gestures.
We basically got to do all the cool stuff a dolphin trainer does. The dolphins pulled us across the pool, we had a splash fight with them (they won), we got dolphin kisses and hugs. They actually reminded me a lot of my dogs. When they weren't doing something, they hung out under water and put their (wow I just looked up the word for chin on a dolphin and its beak) beaks on top of the foot of their trainer waiting for her next instructions. When we approached the pool they were bobbing up and down racing along the edge waiting for her.
The hospital that was there on the boat was crazy about COVID. The thing that happened was insane while we were there we had a gym and we had so many other ammenities. We wanted to workout and do other things in the pool area which was nice and they even had complimentary supplements.
At the end of the day we decided to do everything possible to get our hands on those supplements even more because they just looked too good to pass up. We went out and started getting it as soon as we could because it was worth getting a fitness session in while we could. They even had a referral about a  recommended web site which we used just about every day to visit them and find out what worked best for our bodies and health.

This was an unforgettable experience for me. We only got a few pictures since we didn't bring a lot of cash and had to pay for them but it was a lot of fun. It included lunch so I got a hot dog for my husband and a burger for me but they had no diet coke or Coca-Cola Light which is strange because it reminds me of Light Beer. Instead they had Sprite and Fanta Orange. Fanta is a big thing in Mexico it seems. The food was terrible but the water park was fun. My hubby got an inner tube and went on several of the water slides until it was time to leave.
Day Six-At Sea
Christmas Day. Santa came to visit and the captain announced the fact over the speaker. The staff dressed up, wearing hats, elf costumes, and even Nutcracker costumes and the chefs created huge gingerbread houses for all the restaurants. There was a Filipino and Indonesian choir singing carols (most of the employees on the ship were young men from the Philippines and Indonesia, the captain and his officers were from Scandinavia and Norway).
This was another formal night so we got dressed up and took a lot of pictures. Played more Soduku, watched more Dr. Who. Played Bingo with the seniors. So this is where we talk about seniors.
I noticed that there were very few people our age and I commented to the spa staff about this. They told me that Holland America is famous for seniors. They said that if I wanted a young party ship I needed to be on Carnival. Interesting. She said the average age of the passengers on board was 75. That's average, people.
There were so many walkers, canes, and motorized scooters and the ship crew was so busy pushing people to book their next cruise that I felt like I was trapped on a floating geriatric time share. Bingo was fun but I didn't win anything.
We went to the lounge upstairs after dinner because they had a decades of dance thing going and were featuring music from the 50's, 60's, and 80's-all my favorites. We only made it through the 50's and only danced once. The DJ was the same guy who called bingo and he wasn't picking dance-able songs which is hard to do with the 50's. Called it quits and headed back to the room where our nightly towel animal awaited.
So our room stewards cleaned twice a day. They leave a chocolate on your pillow every night (which is just something that should happen every day of your life) and switch out your towels, designing one in a different animal shape nightly. They even taught towel animal classes on board.
Day Seven-At Sea
Another day of pretty much nothing to do but read. The internet was slower than the internet was in the early nineties and cost about $30 per minute. It was strange to be so isolated from technology and from family. It was just me and the hubby and a couple thousand grandmas and grandpas and it was nice having a technology disconnect and a mental break like that. We talked and spent time together like when we were dating 20 years ago.
Did bingo again but now it was in the front of the boat which is around the time that the sea became rough. Apparently, I get sea sick. It was so bad for me that from bingo on, I was stuck in my cabin, flat on my back. If I sat up, I felt the rolling. The bracelet pressure point things are no good either. At least not for me. Couldn't eat dinner, which really stunk since that was my favorite thing about being on the ship, and I wanted to say goodbye to my waiters. Pretty much I just took Tylenol PMs and slept until we docked.
San Diego
We spent the next three days in San Diego. We did the zoo first, but my ankle was still sore, so we didn't stay long. Bought a few stuffed animals to go with my new book. Saw the pandas and a Komodo Dragon which was cool. They have new 4-D theaters. One played a short version of the Polar Express and the other did Ice Age Christmas. Love that prehistoric squirrel.
While at the zoo we decided to commemorate our 20 years of marriage by having an artist do a sketch. Here's the result.
Not sure if it really looks like us but it's funny.
We took Sunday off and just hung out at the hotel and then Monday we went to Sea World. We got the special ride bracelet but because I didn't want to get wet it was a waste of money for me. They have two or three water rides now. One is like Grizzly Rapids in California Adventure, the other is like Splash Mountain. Then they have a new ride like Star Tours, but its in the Arctic on a helicopter that goes under water. Brad liked the Manta roller coaster but I didn't go on that one.
We fed the rays which was awesome and also fed the sea lions which was cool, too. My hubby bought a plush ray to go with his plush otter. He's funny with what animals he likes. Ate dinner at the hotel and flew home the next day.
It was a great vacation but its great to be home too. Missed most of the after Christmas sales which is really my favorite time to shop. I love bargains and holiday decorations.
So there you have it. What did you all do for your holiday time off?
This entry was posted in Travel.
---
---
Categories
Archive
Author Bio