Mayday Monday (1)
November 24, 2014
---
Welcome to the first edition of Mayday Monday! We wanted to highlight upcoming books like I did on this blog post for September books and the first word that came to my mind was "Mayday! Mayday! So.many.books!" My TBR list is a never ending carousel. I can't complain too much… I love books!
Today I'm share an upcoming publication that I'm looking forward to reading. I hope you will share yours too!
---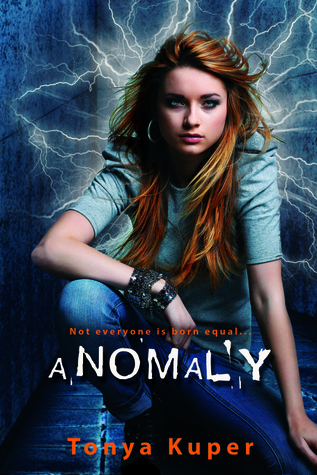 Reality is only an illusion.
Except for those who can control it…
Worst. Birthday. Ever.
My first boyfriend dumped me—happy birthday, Josie!—my dad is who knows where, I have some weird virus that makes me want to hurl, and now my ex is licking another girl's tonsils. Oh, and I'm officially the same age as my brother was when he died. Yeah, today is about as fun-filled as the swamps of Dagobah. But then weird things start happening…
Like I make something materialize just by thinking about it.
When hottily-hot badass Reid Wentworth shows up on a motorcycle, everything changes. Like, everything. Who I am. My family. What really happened to my brother. Existence. I am Oculi, and I have the ability to change reality with my thoughts. Now Reid, in all his hotness, is charged with guiding and protecting me as I begin learning how to bend reality. And he's the only thing standing between me and the secret organization that wants me dead…
---
This is Tanya Kuper's debut novel and it releases…. TOMORROW! (That's November 25, 2014.) The series title is Schroedinger's Consortium–how cool does that sound? Click on the picture to be taken to the Goodreads page.
I read through some of the reviews which told me the following: Reid is hot. There are 2 POVs. Reid is to die for. Josie says "I felt like I was wearing Princess Leia's buns at a Star Trek convention." Don't drip on your book while drooling over Reid. And, oh yeah, REID!
Who doesn't love to read about a hot boy who can save your life? I mean… Josie's life. Of course.
---
Your turn!
This entry was posted in Upcoming YA Books.
---
---
Categories
Archive
Author Bio