Tiger's Curse Movie Director Announced!
November 4, 2014
---
Hello Tiger Fans!
BIG NEWS!
There is some exciting breaking news about the TIGER'S CURSE movie that I've got to share. A director has been selected! I'm so excited about this! The news was sent out yesterday when an announcement was made at the AFM (the American Film Market) conference that's been going on this week in Santa Monica, California. Check here touroftoowoomba about upcoming updates.

One of my film producers, Raphael Kryszek, with Ineffable Pictures, who's been working on the film with me since 2010, shared the news with me a while back but now that it's finally been made public, I can tell all of you.
The director of the TIGER'S CURSE film is Shekhar Kapur, an Internationally acclaimed producer and filmmaker and Golden Globe winning director who has not only worked on a number of Indian films but also headed the film project, ELIZABETH. He also won a special award issued by the International Indian Film Academy in 2000 for Outstanding Indian Achievement in World Cinema.
It's a very big step forward getting a director and this one in particular. For me the most important aspect of a movie is balancing thrilling action scenes with character development and allowing time for the building of relationships. I also want TIGER'S CURSE to be a visually beautiful film and showcase the culture I tried to incorporate in the books. This is a man who gets costume, color, gorgeous settings, and, above all else, India. We are very fortunate to have Mr. Kapur on board.
Here's what Shekhar Kapur said about being chosen for the TIGER'S CURSE movie.
"Colleen Houck has created a brilliant story of a young girl's journey through amazing adventures in the discovery of herself. Of who she really is. Yes there are tigers, amazing backdrops, heart stopping action and of course love. But at its center, is an enthralling exploration of a young American teenager's heart. Her desires. Her fears. Her mission and how she wins. I am super excited to direct this film."
And, bonus, he looks like Mr. Kadam!
In addition to this, it was announced that Shakhar Kapur will also be producing the movie along with Raphael Kryszek and Jesse Israel. And that Lotus Entertainment's Bill Johnson and Jim Seibel and Lotus' D.J. Gugenheim and Ara Keshishian are going to be executive producing the film.
Ineffable Pictures' Raphael Kryszek said regarding the choice of director, "We are thrilled to pair Kapur's creative talent with Houck's epic adventure. This is the first film in a franchise certain to capture the hearts and minds of audiences around the world. Lotus shares in our vision and passion for TIGER'S CURSE and we are excited to make them part of the TIGER'S CURSE family."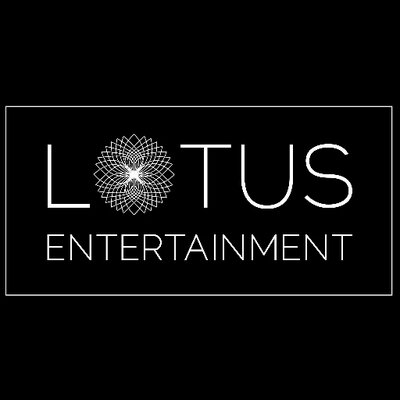 And Bill Johnson from Lotus Entertainment said: "We think TIGER'S CURSE has the ability to really capture the imagination of a large, worldwide audience with its combination of fantasy, adventure and romance. We are excited to be a part of launching something special into the marketplace."
You can follow my movie producers and the director to get breaking news and updates at @ineffablepics, @shekharkapur, @LotusEntLA, Lotus Entertainment, Ineffable Pictures, Shekhar Kapur, & Ineffable Pictures Facebook. And, of course,  you can always follow me on Twitter and Facebook, and sign up for my newsletter.
If you'd like to read up on all the social media articles about the director, here are links to the sites I've found. If there are more I haven't seen, let me know and I'll add them here.
Thanks everyone! Leave a comment to let me know what you all think! The next step is casting which is very exciting to think about. Who do you think would be the best actors and actresses for the characters in TIGER'S CURSE?
Time to celebrate now. Love to you all,
Colleen
This entry was posted in Movie, News, Tiger's Curse.
---
---
Categories
Archive
Author Bio