My Top Twelve Time Travel Movies
January 18, 2014
---
My Top Twelve Time Travel Movies
By Colleen Houck
#Honorable Mention: The Final Countdown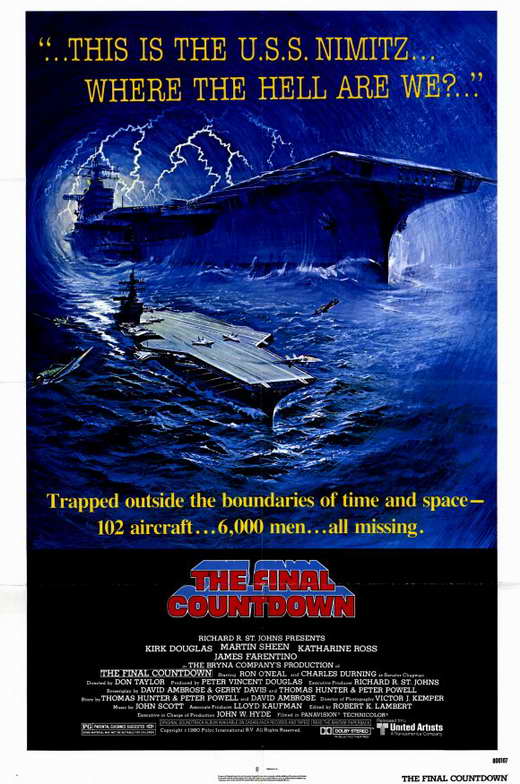 Summary: A modern aircraft carrier is thrown back in time to 1941 near Hawaii, just hours before the Japanese attack on Pearl Harbor.
My Thoughts: This one is to honor my dad who passed away this year. He was all about battleships and military movies and while that's not so much my thing, I did enjoy the time travel elements of this film. With Kirk Douglas and Martin Sheen this movie is a fun one to watch and it's a good example of time travel paradox.
#12 Forever Young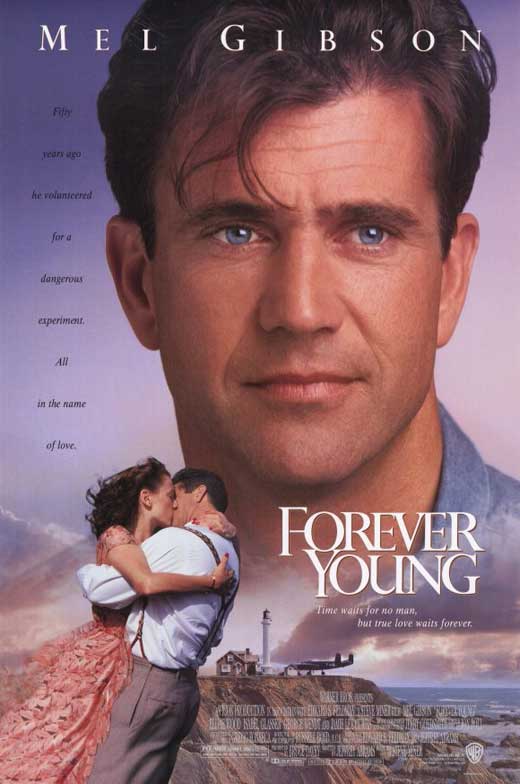 Summary: A 1939 test pilot asks his best friend to use him as a guinea pig for a cryogenics experiment. Daniel McCormick wants to be frozen for a year so that he doesn't have to watch his love lying in a coma. The next thing Daniel knows is that he's been awoken in 1992.
My Thoughts: A young Mel Gibson is reason enough to enjoy this film and then, add to that, the fact that the movie is very romantic. It feels dated but it's a classic time travel romance sure to please die hard romance fans.
#11 Bill & Ted's Excellent Adventure
Summary: Two seemingly dumb teens struggle to prepare a historical presentation with the help of a time machine.
My Thoughts: As a girl who grew up in the 80's, this movie is one of my all-time favorites. How awesome would it be to have a time machine so you could do an excellent history report? This movie features a young and very clueless Keanu Reeves who could have easily been typecast because of it. Fortunately for his career, he was given the opportunity to move on to other more serious things and yet I still see smidgens of Ted in every show I watch him in. The bonus: I've heard rumors of a reunion and/or a remake of this film.
#10 The Lake House
Summary: A lonely doctor who once occupied an unusual lakeside home begins exchanging love letters with its former resident, a frustrated architect. They must try to unravel the mystery behind their extraordinary romance before it's too late.
My Thoughts: Another Keanu Reeves film. The bonus is that it also features Sandra Bullock. As a romance fan, this one is good if not a bit frustrating. It's a bit of a nail biter actually. I remember wondering if this whole thing was going to work out or not. I'm not going to spoil it for you, just check it out on your own.
#9 Prince of Persia: The Sands of Time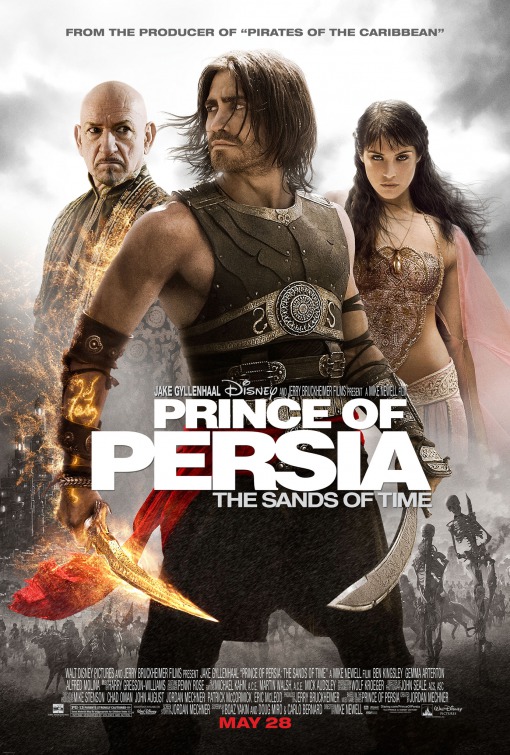 Summary: A young fugitive prince and princess must stop a villain who unknowingly threatens to destroy the world with a special dagger that enables the magic sand inside to reverse time.
My Thoughts: I was way more excited about the premise of this movie than the actual outcome but I did thoroughly enjoy the special effects, the costumes, and the action scenes. Not sure Jake Gyllenhaal was the right casting choice but that didn't stop me from swooning all the same.
Summary: A robotic assassin from a post-apocalyptic future travels back in time to eliminate a waitress, whose son will grow up and lead humanity in a war against machines.
My Thoughts: Normally I avoid "R" rated movies because the violence is usually too much for me. I get terrible vivid nightmares from anything scarier than Coraline. This one's been edited for television though and has been shown many times that I've pretty much seen the whole thing. I love the idea behind it. The first one where (spoiler) the son sends the guy back to protect his mom and that's how he was born in the first place is awesome. After that, the series kind of lost any part that was romantic and it became all about the guns and action and less about the story, still I give it a nod as one of the epic time travel stories that will last for a very long time.
#7 Star Trek IV: The Voyage Home
Summary: To save Earth from an alien probe, Admiral Kirk and his fugitive crew go back in time to 20th century Earth to retrieve the only beings who can communicate with it, humpback whales.
My Thoughts: Okay. Whoever came up with the idea of saving the whales was just dumb but what makes this movie totally awesome is seeing our beloved Star Trek characters who are becoming seniors at this point, wander cluelessly through modern San Francisco. With expletives done hysterically wrong and trying to talk to computer mouses, I never stopped laughing.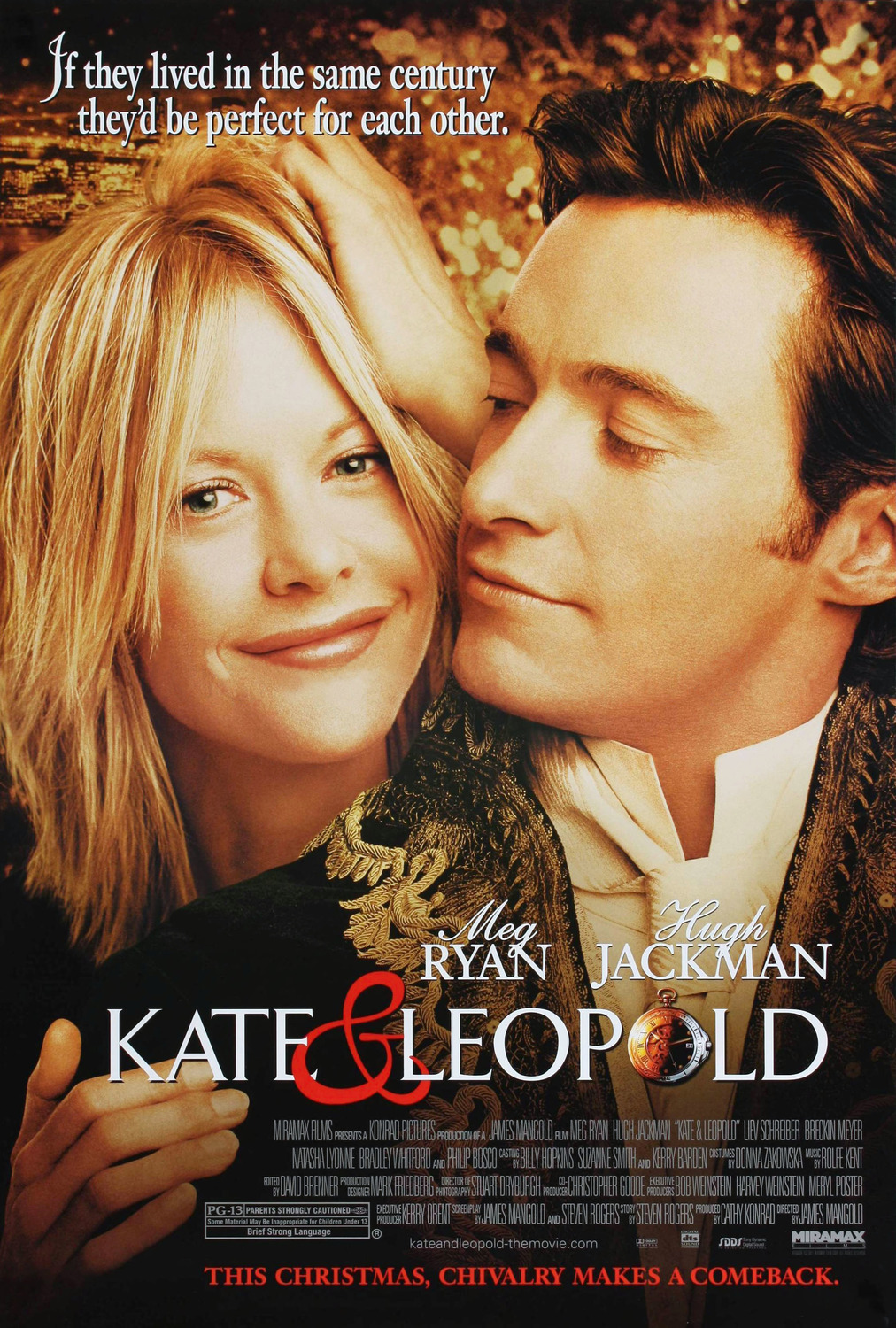 Summary: Kate and Leopold come together as star-crossed lovers who discover that passion and chivalry never go out of style. When a rip in time brings together a charming 19th-century bachelor and a 21st-century woman, the potential for an old-fashioned modern romance ignites.
My Thoughts: Hugh Jackman can do no wrong in my book. Especially in a romance. He is amazing and makes the movie in my opinion. Must watch for romance fans. Love the side story about OTIS too.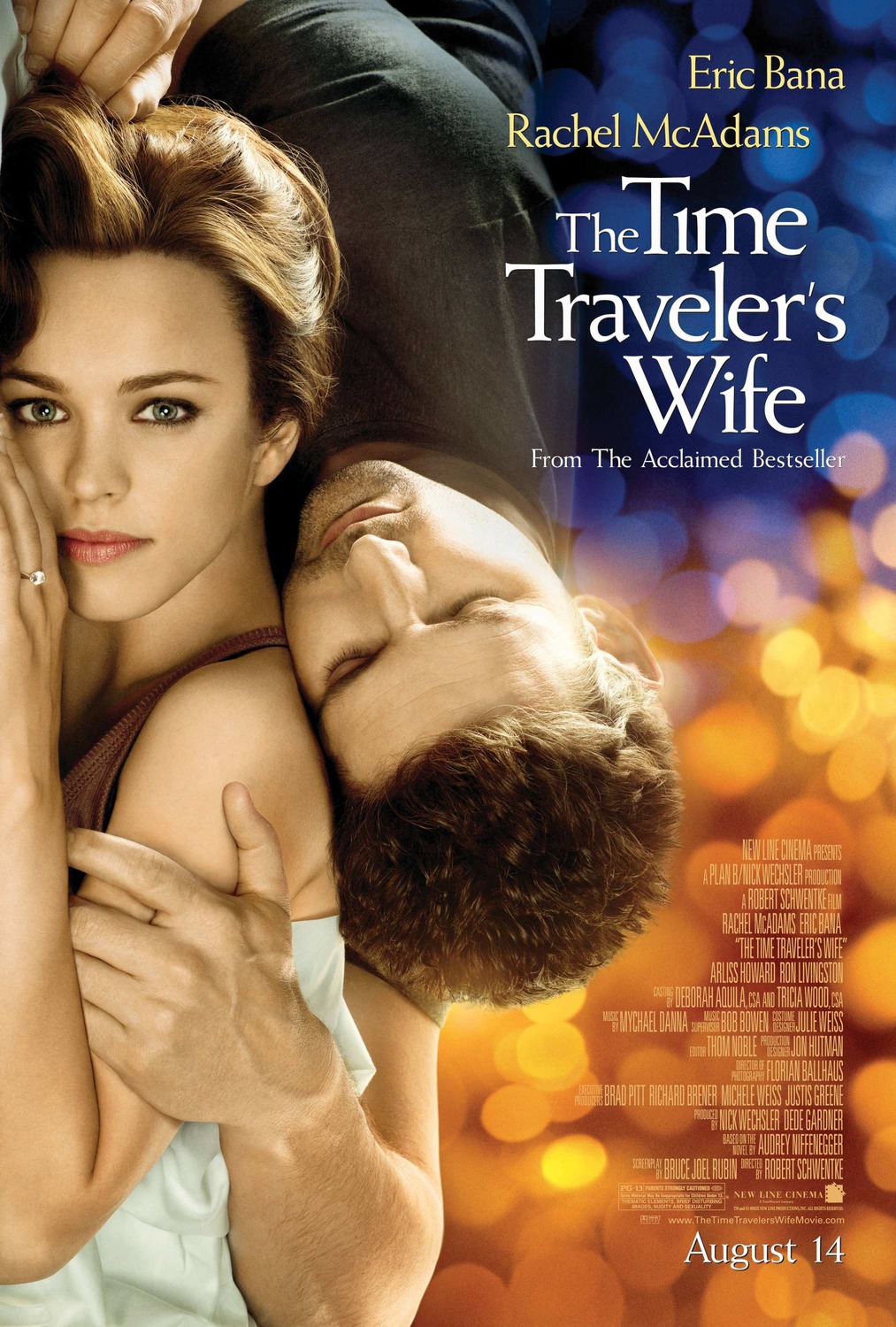 Summary: A romantic drama about a Chicago librarian with a gene that causes him to involuntarily time travel, and the complications it creates for his marriage.
My Thoughts: I love the idea of this one but it jumped around a bit too much for me to feel the romance. Still, this one ranks high on my list due to its very different and cool version of time travel.
Summary: A teenager is accidentally sent 30 years into the past in a time-traveling DeLorean invented by his friend, Dr. Emmett Brown, and must make sure his high-school-age parents unite in order to save his own existence.
My Thoughts: Full of larger than life characters. Hilarious. Michael J. Fox is at his most charming. If you haven't seen these films yet, you're missing out. It's very 80's but it's so very fun. Gives new meaning to giving your mother a kiss.
#3 The Planet of the Apes Movies
Summary: An astronaut crew crash lands on a planet in the distant future where intelligent talking apes are the dominant species, and humans are the oppressed and enslaved.
My Thoughts: I love even the old movies. The story is compelling and creative. The old ones move a bit slow for a modern audience but they are still worth watching. Fantastic ideas about time travel here.
Summary: Captain Picard and his crew pursue the Borg back in time to stop them from preventing Earth from initiating first contact with alien life.
My Thoughts: You know what's cool? The Borg. Even their catchphrase, "Resistance is futile," is so awesome it sends shivers down my spine. In my opinion, this is the most awesome Trek movie ever made. Ricardo Montalban's movie is a close second when he portrayed Khan but that one doesn't have a time travel aspect. In this one they have to go back in time and stop the Borg from assimilating Earth in the past. As a result, they have to help one of Earth's heroes, the one responsible for creating warp drive technology, launch his ship in time to meet the Vulcans. So awesome. Also I'd list the 2009 Star Trek here as well if I didn't think I was already overwhelming you with Star Trek movies. Then there's the fact that J. J. Abrams cheesed me off a little by playing with the timeline too much but I pretty much forgave him because he gave me Zachary Quinto as Spock and let Leonard Nimoy do a cameo.
Summary: A Chicago playwright uses self-hypnosis to find the actress whose vintage portrait hangs in a grand hotel.
My Thoughts: That summary from IMDB is lame. Okay, so first Christopher Reeve in his prime. If that's not enough to get you interested in this film then I'll tell you that every time I watch this movie I cry my eyes out. When the old lady shows up at Richard's after party and gives him the watch I am riveted. It proves you really don't need special effects to tell a compelling story. You need great actors. One of my top romantic movies of all time and an excellent version of time travel.
There's my list of best time travel movies. Do you agree? Were there some I missed? Leave a comment and tell me what your favorite time travel film is and why. Until next time.
Colleen Houck
This entry was posted in Articles, Bonus Material.
---
---
Categories
Archive
Author Bio